Many do not attach much importance to sleep - they hang out late with friends, work at night, and so on. And in vain, because a lot depends on the quality of sleep. Poor sleep causes fatigue, anxiety and stress, a feeling of sluggishness during the day - all this is bad for work and life.
Good sleep, on the contrary, improves mood, energizes, invigorates and helps to remain productive for a long time. If it is important for you to be more efficient at work and other areas of your life, think about how you sleep now and how you can sleep better.
How to assess sleep quality
- pulse and heart rate (HR) - the faster the heart beats, the more difficult it is to calm the body and fall asleep. Heart rate rises due to caffeine, stress, adrenaline, exercise before bed and a large amount of food at night.
- total sleep duration - the time from falling asleep to waking up;
- duration of each phase of sleep;
- number of awakenings during sleep;
- bedtime;
- wake up time.
Sleep structure
There are two phases of sleep - deep sleep and REM sleep. These phases form ultradian rhythms with 90-minute peaks and 20-minute dips. Usually, for all the time of sleep, the body goes through five such cycles.
Deep sleep is the most important way to restore the body and overcome fatigue. Normally, it accounts for about 75% of all sleep. During deep sleep, it is most difficult to wake up, the brain is as relaxed as possible, and the pulse is slowed down. Such a dream consists of: drowsiness, a light stage (turning off the brain while maintaining hearing), a deep stage (the brain is completely immersed in sleep, dreams are dreamed, but the person does not remember them).
The better the deep sleep, the better you will feel in the morning, the more productive and energetic you will be.
During REM sleep, the muscles are completely paralyzed, you are in one position, but dreams are most vivid here. In this phase, the activity of the brain is similar to the activity during wakefulness, so breathing and pulse may be intermittent.
How to start sleeping better
I drew on my personal experience and research, studied many expert materials, and compiled 11 practical tips to help improve the quality of sleep. The more tips you follow, the closer your sleep will be to Zen (no joke, of course).
Cut out caffeine
Caffeine stimulates the brain and increases concentration. A good way to increase attention before an important speech, exam, and so on. However, caffeine causes anxiety and stress; increases heart rate and pulse; narrows the coronary vessels that feed the heart muscles (and spasm of these vessels can cause myocardial infarction). In short, if you want to sleep better, you should give up caffeine.
Many people use caffeine daily without even thinking about it, because it is present in most drinks: green and black tea, mate, cocoa, cola, energy drinks, etc. Caffeine addiction comes unnoticed - once I drank 4-5 cups of coffee , because I thought that I would not concentrate in a different way. But the joke is that it was precisely because of caffeine that concentration suffered - a strong heartbeat and rapid pulse provoked insomnia, and that - lethargy and fatigue. The more I drank coffee, the worse I got.
Be less nervous
An increased level of stress also causes insomnia, worsens the state of the body and mood - aggression and irritation appear.
Look around, delve into yourself - find the source of stress and learn how to work with it. And if you can't cope on your own, contact a psychologist - even short-term therapy can give you a sea of ​​​​calm.
Exercise regularly
Sport, by the way, minimizes the level of stress - improves mood, stabilizes the nervous system. Also, physical activity helps you fall asleep faster.
But I do not recommend playing sports an hour or two before bedtime - because of the excitement, it will be very difficult to fall asleep (and if you play sports that cause adrenaline rushes, then it's generally a nightmare). It is better not to strain too much, but to walk, run or swim before going to bed - after this it will be easier for the body to calm down.
Sleep in silence
When you sleep, your senses are not completely turned off: sounds and visual images still reach the brain (they say our dreams are based, among other things, on what our body perceives during sleep). To sleep better, get rid of potential sources of noise - close the windows if a drunken company is yelling on the street; Don't fall asleep to music and podcasts. Also, don't forget to put your phone in Do Not Disturb mode. Otherwise, the "bank security service" will call you in the middle of the night somehow ...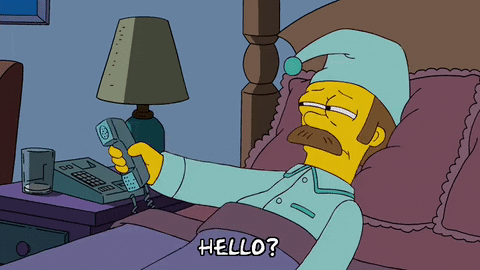 Wake up at the same time
Your internal clock is set to wake up, not sleep. It is with awakening that biorhythms start. Therefore, if you want to sleep better and feel stable, learn to wake up at the same time. Even if you go to bed late (although you don't need to go to bed late either - a healthy adult should sleep 7–8 hours).
Don't eat 2 hours before bed
I often heard: "You can not eat after 18:00 if you want to be slim." I used to believe in it, but it's hard to go without food from 6:00 pm until early morning, so I broke the rule, and then I blamed myself for it and experienced stress. But, it turned out, it's not about harmony.
To digest food, the body spends a lot of time and energy, the heart beats faster to provide blood flow, so it is difficult to fall asleep. But if you eat light food for dinner - cucumbers, tomatoes, boiled egg white - it will be easier to fall asleep.
Sleep in total darkness
Horror movies say that darkness hides danger, but in fact it is vital. It is in the dark that the pineal gland produces the sleep hormone melatonin. When it gets into the blood, you are immediately drawn to sleep.
Bright light inhibits the production of melatonin, and you do not want to sleep. Blue light has a particularly strong effect on melatonin synthesis, so try not to watch TV or sit at the computer before going to bed, but turn on the "night mode" on your phone, which will make the screen temperature more "warm".
Take a hot shower
Take a warm or hot shower before bed. Dilated capillaries reduce body temperature, which slows metabolism, respiration, and heart rate, causing drowsiness.
Limit Sugar
I think you already know that sugar is bad for the brain. Eat a chocolate bar at night - blood sugar levels will rise sharply, appetite will awaken, and the heart will begin to beat faster - so-so conditions for sleep. But even if you fall asleep, swelling and headaches may appear in the morning. I recently ate ice cream at night and in the morning I was very sorry.
Sleep cool
Keep an eye on the temperature in the room and ventilate it before going to bed (and don't forget to cool the pillow). The body is more comfortable and easier to fall asleep in the cool, and wake up in the warmth. Experts advise sleeping at 18-22 degrees Celsius, but everyone has their own comfort temperature, so adjust it to find the right one.
Get out of bed if you can't sleep
Sometimes I wake up at three or four in the morning, and then I can't fall asleep for a long time. Once I couldn't fall asleep at all (but I went to work early, because it turns out to be boring not to sleep while the rest are sleeping).
Matt Walker, a scientist who studies sleep processes, said that the brain turns on associative thinking and if you don't sleep in bed for a long time, the "bed-insomnia" association will appear. And in bed, the brain will not reflexively feel cravings for sleep. To avoid this, do not lie in bed in vain - it is better to occupy yourself with something.
To be productive during the day, you need to sleep better. The amount of energy during the day depends on the quality of sleep. To summarize, I recommend limiting your caffeine intake, not eating before bed, and exercising at least an hour before bed (all of which provoke an acceleration of heart rate). And if you find it difficult to fall asleep - ventilate the room for a cool temperature that is comfortable for the body, take a hot shower and get rid of all distractions.