Task Lists
Almost from the very beginning, WEEEK had only two task view modes: calendar and whiteboards. But we were well aware that it is more convenient for many users to work with lists rather than with boards. We were doing them and finally finished them.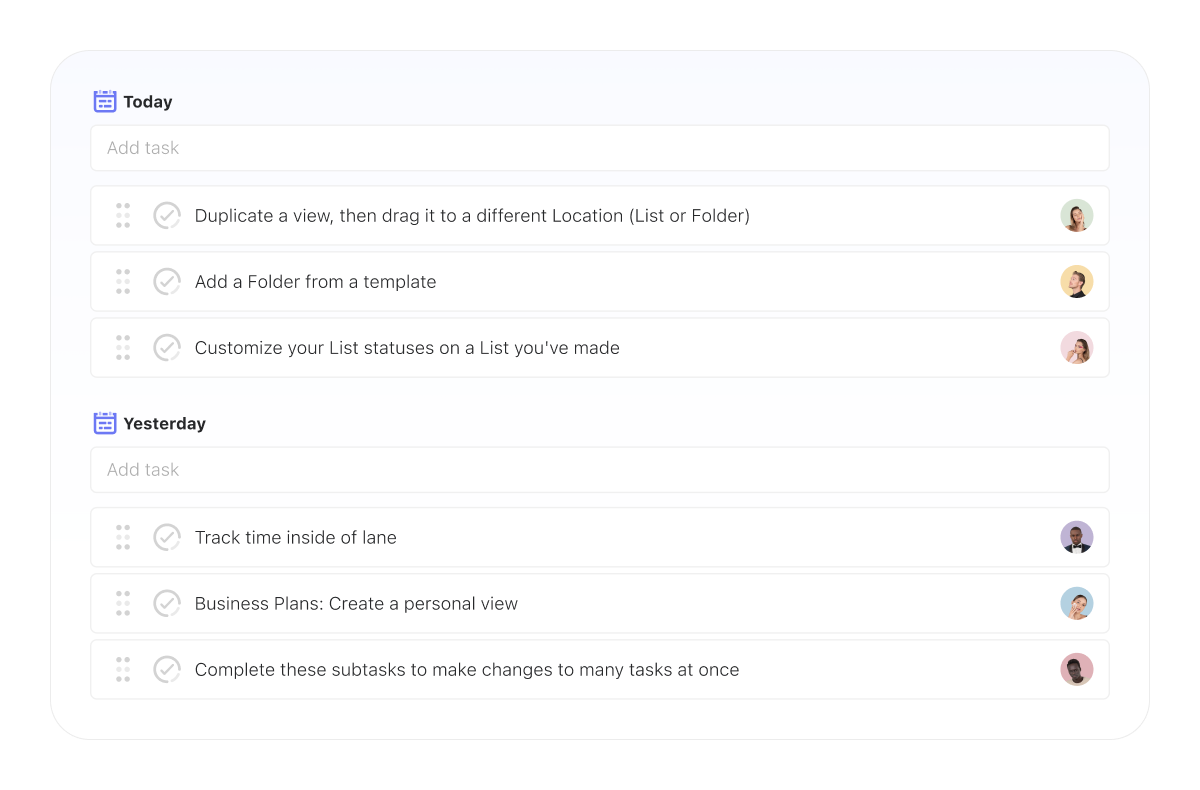 To view the tasks in the project as a list:
in the upper panel, select "Calendar",
in the upper right corner, switch from the column format to the list format.
Tasks there are automatically divided into groups by deadline:
Yesterday,
Today,
Tomorrow,
Other tasks.
In each group, you can create a task in the same way as in calendar mode and whiteboard mode — just put the cursor in the "Add task" field, write the name and press Enter.
There are still bugs in this mode, but we'll fix them soon.
Notifications by the time
Before, you could only specify a deadline for tasks, and the notification came before it. Now we have added a separate feature called "Notifications by time". With its help, you can:
specify a specific day and time for the notification (not necessarily related to the deadline);
enable recurring notifications, for example, if the task deadline is not soon and there is a high chance of forgetting about it.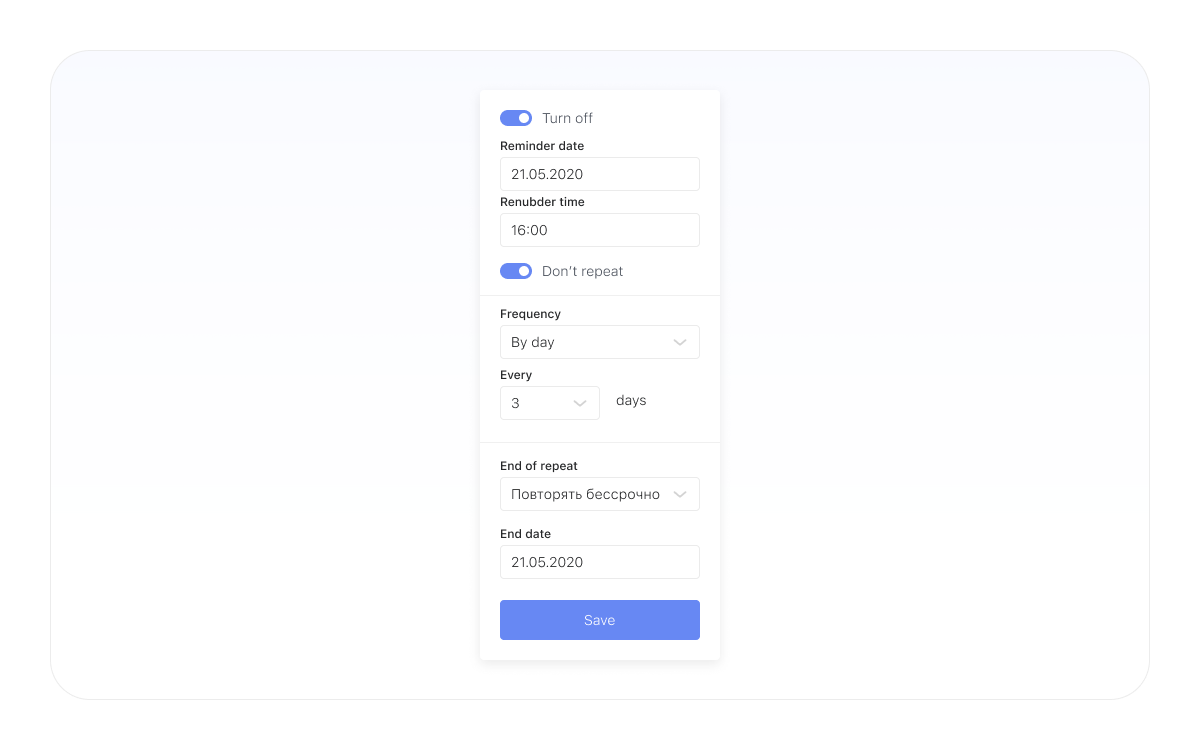 To enable notifications by time, click on the button on the top panel of the task window and switch the toggle switch to the "Enable" position. In this window, you can specify the date and time of the reminder, and if you turn on the "Repeat" toggle switch, you can select:
repetition rate,
regularity,
end of repetitions.
We continue to work on other cool features, which we will tell you about very soon. Well, we fix the bugs that inevitably arise. Tell us about your impression of the service, write comments and suggestions in our telegram chat.