We also accelerated the service 10 times and added the board mode to the Android app.
Subscribe to a task
We adhere to the idea that the task should not have several responsible people, because in this case the responsibility will be blurred, and it may turn out that no one is responsible for it anymore. But there are situations when you set a task for someone, and you want to be aware of how the work is progressing there. And before WEEEK did not solve this problem - you had to manually search for the it and see if the responsible person updated it.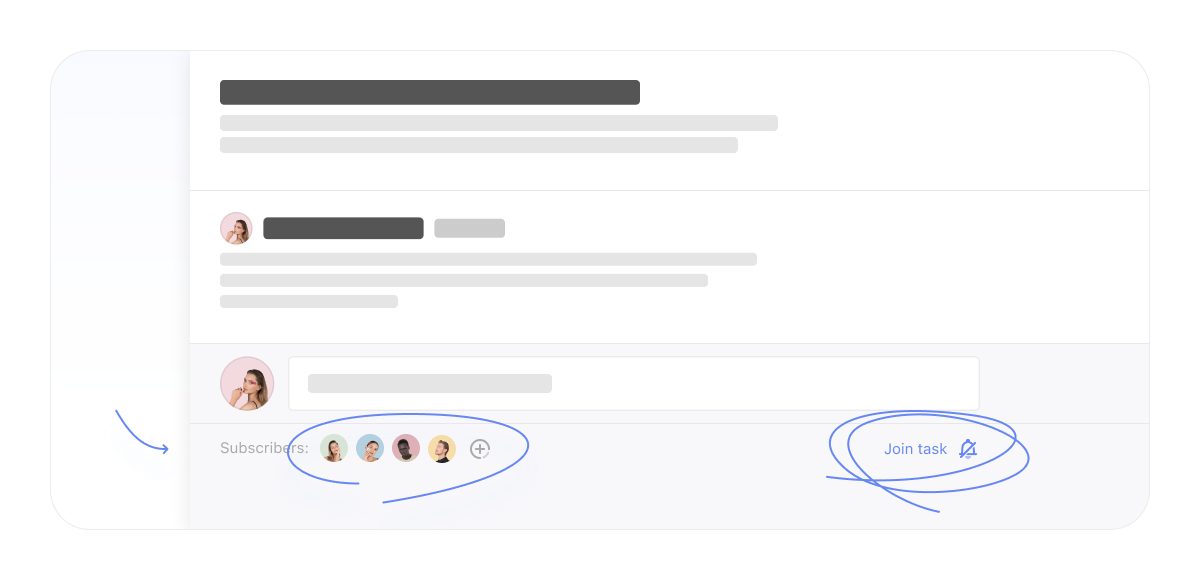 Now the problem is solved - a subscription has appeared in the tasks. It works simply:
open the task;
click "Subscribe" at the bottom;
you get notifications about all actions with the task (well, according to your notification settings).
In the same place, you can unsubscribe from the task in one click, if you no longer need to follow it.
Duplicate tasks with content
Previously, when you click on the "Duplicate task" button, its simplest copy was created-without subtasks, files, etc. There were inconveniences when you had to create several tasks with identical content - you had to manually add what was not copied.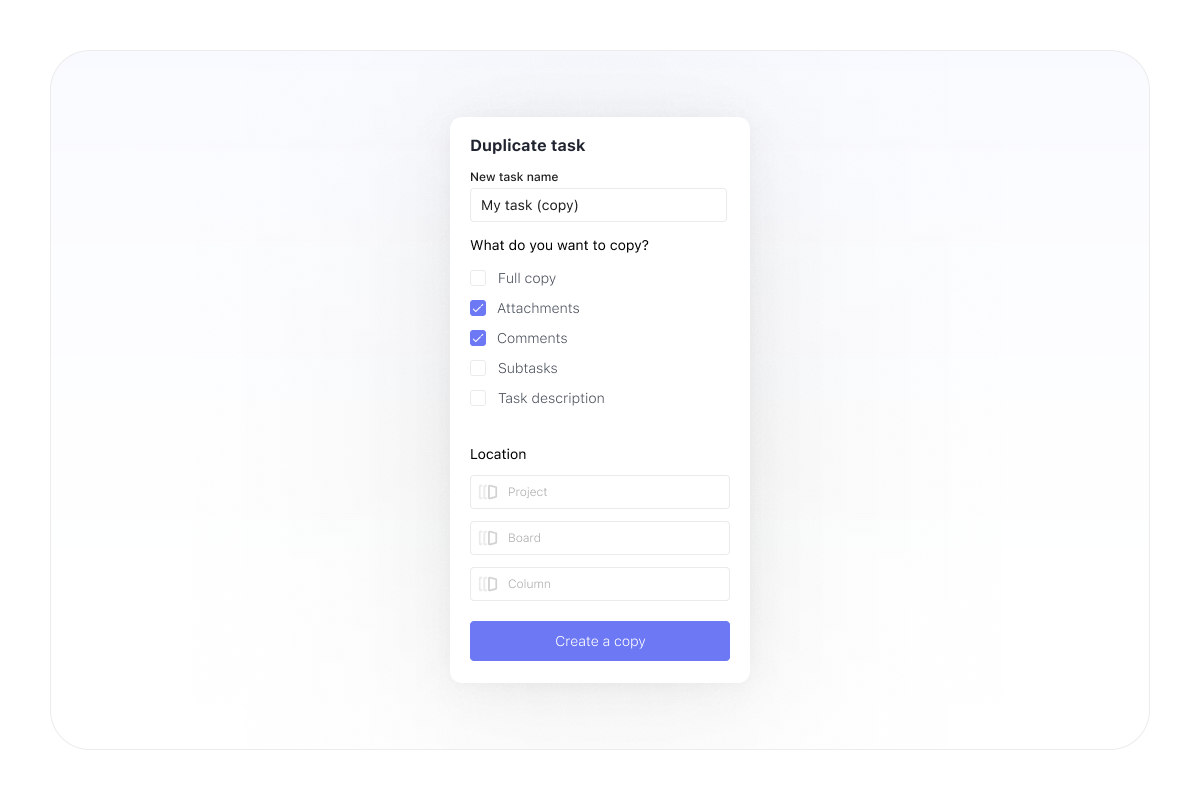 And we've dealt with that. Now, if you click on the "Duplicate task" button, a menu will open where you can select:
what should the copy of the task be called?;
what data should be copied (you can copy the description, attachments, subtasks, and even comments);
where the copy of the task should go (which project, board, and column).
Working with the same type of tasks has become much easier.
Boards for Android
Well, following the release of the board mode on iOS, we added it on Android.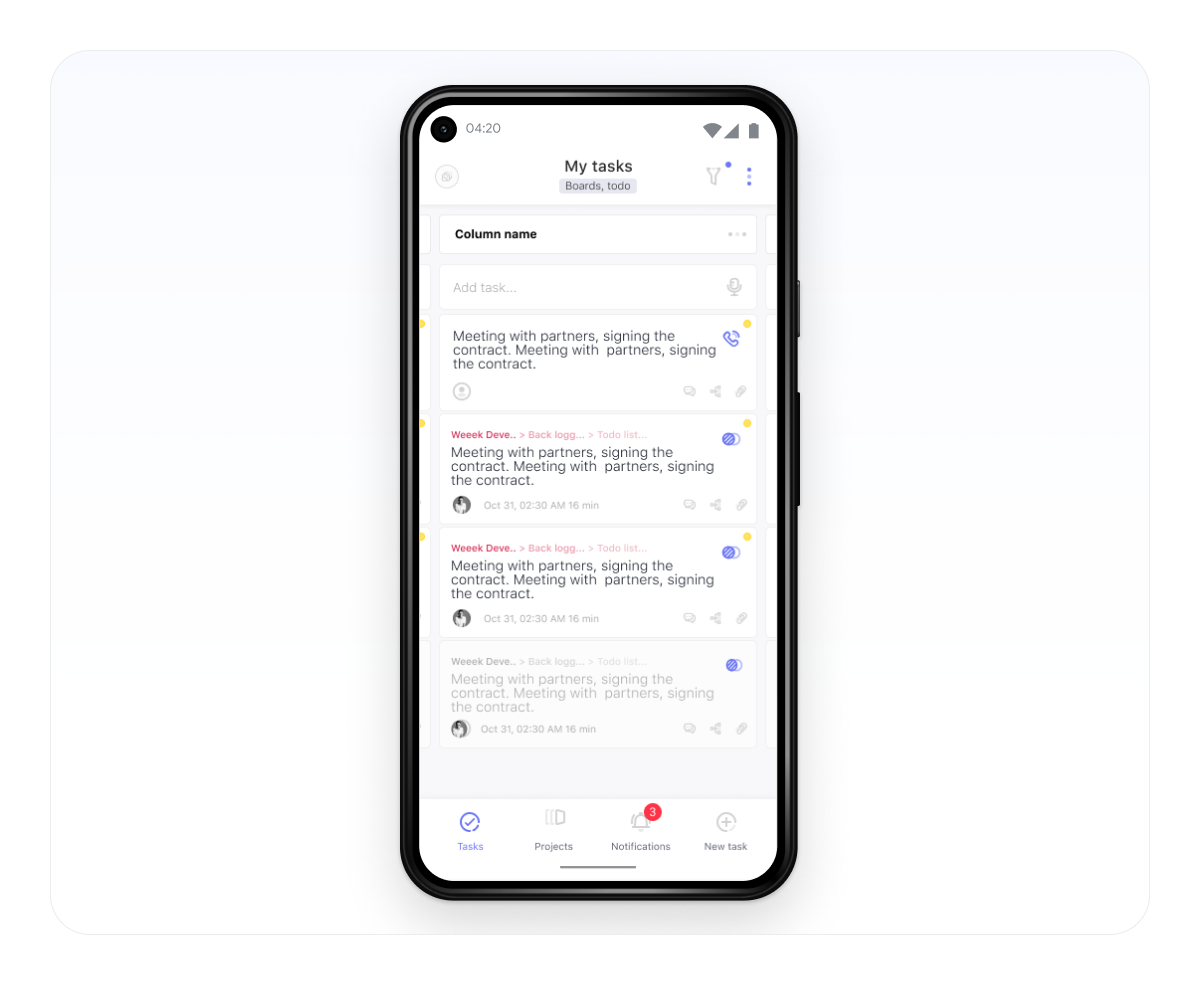 There are three dots in the upper-right corner next to the filters. If you click on them, you can switch between list mode and whiteboard mode. Functionally, the boards in the Android app are in no way inferior to the boards in the web version and the iOS app. You can:
create new boards and edit existing ones,
add and change columns,
drag and drop tasks between columns, and so on.
We are already working hard on the next updates for the web version and mobile applications. In the meantime, you can try out the new features of the web version, update the Android app, give us a good rating and share your feedback on Google Play. If you have any questions about the work or ideas for improving the service, write to our telegram chat.