Whether you are planning to become a project manager or are already moving in this direction, keep in mind that in order to successfully launch a project, you need to have a lot of skills, both professional and universal (according to my calculations, there are under 50 of them). I have selected 19 of the most important.
Hard skills
These skills are tailored to certain professions (that's why they are called "professional"), and you can get them in the process of training or during work. For example, the ability to code and layout websites, conduct end-to-end analytics, and so on. The project manager has his own skills.
Process management
Creating, launching and developing a project is a set of many processes (from planning and budgeting to implementation and reporting) that need to be constantly monitored. If, other things being equal, you will be able to not only manage processes, but also optimize them (there are many methods and techniques: from Lean to the theory of constraints), you will not be worth the price as a project manager.
Task Management
Working on any project is a series of tasks of different scales that need to be done in order to achieve your goals. You need to be able to correctly set tasks and monitor their implementation.
Knowledge of management methodologies
They say that a good project manager should know at least one management methodology (for example, Agile and Waterfall) and be able to apply it in work. I would add to the need for knowledge of methodologies also methods such as Scrum, and various project management methods.
Team management
The project manager must be able to unite the team so that the project moves in a single direction, distribute work, analyze the results and manage HR processes - hire and fire employees. Without team management skills, it will be very difficult for a manager to coordinate work and bring the project to a successful conclusion.
But managing a team is not only about giving instructions to everyone what to do, but also solving interpersonal problems in the team. It is important for the project manager to create a comfortable working atmosphere and avoid internal conflicts.
Technical Expertise
One of the most important hard skills is the ability to not only manage the process, but also understand the product itself and all aspects of its development (at least partially) in order to track the effectiveness of product development, the level of project preparation, and much more. Agree, it is difficult to evaluate, say, design, if you do not understand this at all.
Introduction of workflow
Reporting, reporting, reporting is the everyday life of any manager.
At my first serious job, I was engaged in document management, and I cannot say that papers and contracts delighted me. It is monotonous and hard work. But for a project manager, it is inevitable, because any actions on the project, any relationship with contractors and clients, any expenses and receipts must be recorded.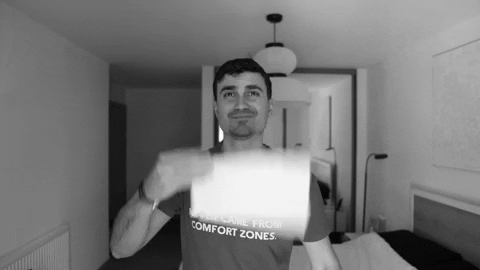 Planning
Planning involves the creation of a strategy for the presence of the project in the market - the definition of budgets and the necessary resources (including temporary and human), the distribution of relevant and important tasks. In addition to actually creating a plan, you also need to monitor the process and control the results.
Risk management
We are surrounded by risks and dangers everywhere. There are especially a lot of them when working on any project - there is always a chance to make a serious mistake that will hit the project, its reputation or budget. A project manager must anticipate any risks, be able to avoid them and take responsibility for mistakes.
Budget and Cost Management
Every project has a budget constraint that the project manager must be able to meet without harming workflows.
Soft skills
Soft skills depend on traits and personal qualities. These are universal competencies that can be acquired both through their targeted development and simply with life experience: sociability, stress resistance, etc.
Leadership
An important skill of any project manager is the ability to be an authority and lead the team to success. To do this, you need to make strong-willed decisions, take risks, take responsibility for your mistakes, have charisma and the power of persuasion.
Organization
When there is a list of tasks and everything is planned, the most difficult thing begins - you need to focus on business and not be distracted. It is important to discipline not only yourself, but also other people so that the team does not get lost in the working rhythm.
Time management
Time is always limited, so you need to be able to manage it. There are many different methods for this: GTD, the Pomodoro method, time boxing and others. Be sure to read and test them in your work.
Foresight
You must be able to follow the trends of the target audience, analyze competitors, markets and the state of affairs in the country and the world in order to understand what the potential of the project is and where it can be moved even in a crisis situation.
Ability to solve problems
A good project manager is able to look for solutions and solve all the problems that have arisen without nerves and unnecessary emotions. This requires resilience, which will help you overcome all difficulties, and not give up when something goes wrong.
Negotiation
A project manager will often have to negotiate, conduct pitches (short product presentations), negotiate with suppliers, and so on. You need to be able to win over a person to yourself, "sell yourself and the product." This requires charisma, business communication skills and persuasion.
Prioritization
If the team is working hard, but the project is not making progress, there are probably problems with setting goals and prioritizing tasks. You must be able to prioritize without wasting resources on everything at once. The Eisenhower matrix helps me a lot with this.
Critical thinking
Be prepared to face misinformation. To do this, you must evaluate any data objectively - analyze the information received, always resort to fact-checking.
You need to develop critical thinking, learn to ask clarifying questions, conduct fact-checking and analyze the information received in order to try to look at things objectively.
Adaptability
Technology, fashion, the market - in a word, the whole world is changing very quickly, and you need to be able to adjust the project to modern realities.
Teamwork
Managing a team is difficult, and being a team player as the head of a project is even more difficult. But this is necessary, because each employee contributes to the development of the product, the opinion and actions of each are valuable. It is unacceptable to act only in your own interests.
Starting a project is difficult, but real. You have all the responsibility, so you need to approach the process with all professionalism, be ready to make risky decisions, etc.
If you haven't mastered any of these skills yet, don't worry. The main thing is that now you know what skills you need to pump in order to become an ideal project manager.