The ability to negotiate is an important flexible skill that helps build sustainable relationships both within the team and with clients and partners. In order to win in negotiations, you need to know and apply certain tricks.
Know your opponent
Try to find out more about your interlocutor in advance - about his achievements, interests, character traits. It is easier to influence a person if you are "on the same wavelength". And the more information you have, the easier it is to find common ground, establish contact and win over a person.
Mirror him
We are more disposed to people who are similar to us (and I'm not talking about appearance), although we do not notice this. In the course of negotiations, notice the behavior of the interlocutor and the mirrors: his facial expressions, movements, postures. Try to pay attention to the peculiarities of speech - slang, jargon, etc. However, if the interlocutor speaks in an official tone, you should not use colloquial speech.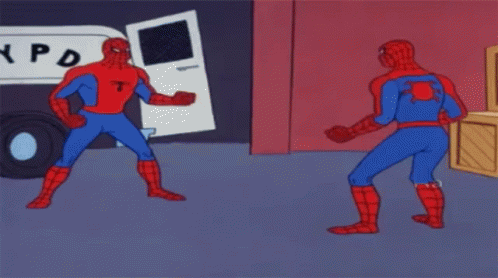 In the psychology of transactional analysis there is such a type of personality - Rebel. It is difficult for people of this type to have a serious conversation, they need ease and ease in communication. During work negotiations, they may become bored or panic. To establish contact, it is worth considering this and adapting even to this manner of communication.
Operate with facts
To convince a person, you need to prove your expertise. This inspires confidence and captivates a person, so add more accurate data to your speech - statistics, facts, studies, cases.
If you are interviewing for the position of a marketer, tell us about your achievements and cases - the number of sales, at what budget, with which advertising offices you worked, and so on. The less abstract information, the more significant you are in the eyes of your opponent.
Tell the benefits
The goal of any negotiation is to get what you want from your opponent. You don't need to argue or switch to emotions for this - describe to the interlocutor the benefits of cooperation and close the objections if they arise. If he understands that it will be useful and agrees to your terms, or concedes, then you win.
Anticipate next steps
Imagine that negotiations are war. And in war, strategy and tactics are important. Try to be far-sighted and predict further actions of your opponent. This will help you respond faster and reflect possible objections. If your opponent can catch you off guard with his words, he will have a better chance of winning.
Be confident
If you managed to win over the interlocutor during the negotiations, then consider this half the success. The less attractive you are to your opponent, the more difficult it is to win. Be confident in your words, charismatic, open, speak eloquently and with enthusiasm.
If you are not confident in your words, then try to suppress unpleasant thoughts, because your opponent will immediately notice this. On the contrary, discard all bad thoughts, because your main goal is to convince the interlocutor and win the negotiations.
To win in negotiations and achieve your goals, you need to win over your interlocutors - to be outwardly pleasant, charismatic and self-confident, to have points of contact with your opponent. And in order to achieve his loyalty, your words must be credible - this can be achieved with the help of expertise. Back up your words with accurate data and evidence, talk about your cases, showing a portfolio (if the negotiations are favorable for this).
The main thing is confidence in yourself and your words. Even if you are nervous, do not show it and try to avoid emotional outbursts. Be a more restrained and pleasant conversationalist - this gives you every chance to win in negotiations.