In the life of each of us, there may come a moment when you realize that you are exhausted and you can no longer do your favorite thing, although quite recently it brought you pleasure, and you spent all your strength on it. This is burnout. It arises from the fact that you spend too much energy on work, scoring on yourself and your condition.
I used to run a blog with 40 thousand subscribers, but a year later I abandoned this business, and after another three months I deleted the blog altogether. It's sad, because I devoted all my time to this business, I put all of myself into it. But this was precisely the main mistake - I too often ignored my mental state, trying to increase performance and "grow up".
I do not plan to return the blog, but my experience has allowed me to identify the most effective methods to combat burnout and loss of motivation. I share them with you.
Take a breake
As I said, constant work can lead to burnout and loss of motivation. It's like with food: you overeat something, and then you become disgusted with food. When you are doing what you love, you don't think about how much time it takes and you overwhelm yourself with tasks – it's cool, you like it. But enthusiasm fades with time, especially if you don't see quick results.
Look at your tasks from a critical point of view - highlight the highest priorities and do them now, and postpone the irrelevant ones. So you will allocate some time for yourself and you can take a break from the routine.
If you're already facing burnout, the best thing to do is take a break, go on vacation right now. The main thing is not to run away from real problems, but just to reboot a little.
Delegate
Do not take on everything, everything, everything, but start delegating at least routine tasks (by the way, I often hear from entrepreneurs that delegation is the key to success). Do something more important and interesting, diversify your work - this will give you a boost of motivation for your favorite business.
Create a "thanks to me"
Loss of motivation can be the result of devaluing yourself and your achievements. Obsessing over mistakes can lead you to go too deep into self-flagellation and forget about your achievements. This is where the legs of the impostor syndrome grow - a psychological state in which a person does not accept his successes and feels out of place.
One day my psychologist advised me to keep a gratitude journal. A kind of daily notes about their successes. I set aside 5 minutes a day to write down all my successes for the day - this allows you to take a fresh look at the routine and realize your value and the value of your work. It's great motivating. Try!
Change the environment
The monotonous environment is annoying, but if all you need for work is a computer and good Internet, then you can change it - find a new place to work: coworking, cafes, and the like. I often see people with laptops in Starbucks - they seem super important and charged to me.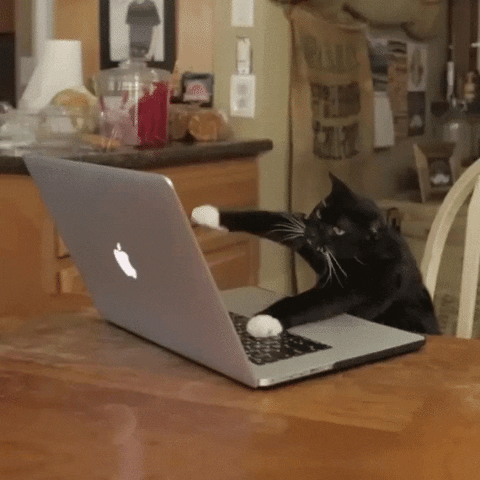 Once I myself went to work in a co-working space for the whole day. I didn't notice how time flew by, and the tasks were done twice as much as usual at home.
Find inspiration
Lack of inspiration is the pain of creative people who constantly need to be creative. When there is no inspiration and ideas, you can easily catch the reluctance to do work.
But don't give up. Let yourself fall in love with your work again - take a break, look through Pinterest, read more, watch movies, etc. Someone else's work is great for charging you with new ideas.
Highlight relevant tasks
When there are many tasks, it is difficult to understand what is most important. You start to take on everything at once, but the time you spend on an irrelevant task is unproductive and reduces the level of motivation over time. What can help here is time management. And no matter what method you choose - Pomodoro, time blocking, GTD, etc. - any one will help you optimize the work on tasks, save time and see the benefits of work.
Sleep enough
When you work a lot, you often forget to sleep. But a lot depends on the quality of sleep - due to lack of sleep, fatigue occurs, you start to overeat (bad sleep affects blood sugar levels, which increases appetite), you become more anxious, and sometimes you also show aggression.
British scientists have proven that bad thoughts and hallucinations appear from lack of sleep, which can later lead to mental illness. To feel good and be productive, allocate enough time for sleep.
Try meditation
Anxiety, stress, and lack of sleep can all cause you to lose motivation. To cope with this, you first need to improve your emotional state: sleep better and minimize anxiety.
I have to fall asleep at 10-11 pm so that I can be in a good mood and work productively the next day, but due to increased anxiety, I sometimes could not fall asleep until 1 am. Then I decided to take the "desperate step" - to try meditation (although I always treated them with playful disdain). I turned on a random introductory meditation for three minutes and closed my eyes with the thought "No, it won't work." And they surprised me - I don't remember when the meditation ended, just as I don't remember when I fell asleep. Tried it and it really works.
The level of motivation is directly affected by the physical and mental state. In order to be productive and continue to love what you do, you need to avoid burnout. To do this, begin to devote more time to yourself, relax and spend time not only at work. It is also worth getting enough sleep - this will help to avoid increased anxiety, stress and nervous breakdowns. And if you have problems with this, try listening to meditations - even short ones of 5-10 minutes can give a noticeable result.
And if you already have a burnout or you are stressed from work, then change the situation - take a short trip or just change your working location from the office or at home to a cafe or coworking.