One of the first projects I worked on was a startup. Then I realized that it is very different from a regular business and faces difficulties that would not be a strong problem for a "non-startup".
An established business that brings in money can afford a lot: scale, recruit a large team, hire interns, invest large budgets in production and advertising. In a startup, the room for maneuver is limited by the amounts that investors invest in the project. Under these conditions, you need to make a working product as soon as possible so that at least some movement appears. To do this, the team must consist of suitable people, because it depends on them how the project enters the market, whether it will attract the first investors and customers, and whether it will be successful.
You need to be as attentive as possible to the process of finding employees for the project - spend time creating a selling and attractive vacancy, select specialists and ask the right questions at interviews.
I remembered my experience of finding employees for a team and made a list of tips that will help you attract the best specialists and turn your startup into a successful business.
Needed best of the best
HR professionals have a cool rule to keep in mind for all entrepreneurs, especially startups:
"Hire employees to teach you, not you them"
You do not have time to look for and deal with juniors and weak specialists who came for gaining experience - consider potential employees as future department heads. Together you will create a project from scratch, so they should already have the right experience.
Keep in mind that when there is no finished project, investors are more invested in the idea, possible results and - most importantly - in the team. At pitching, a team with their skills and experience should be your trump card. The more professional the team you assemble, the higher the probability that it will attract the first round of investments.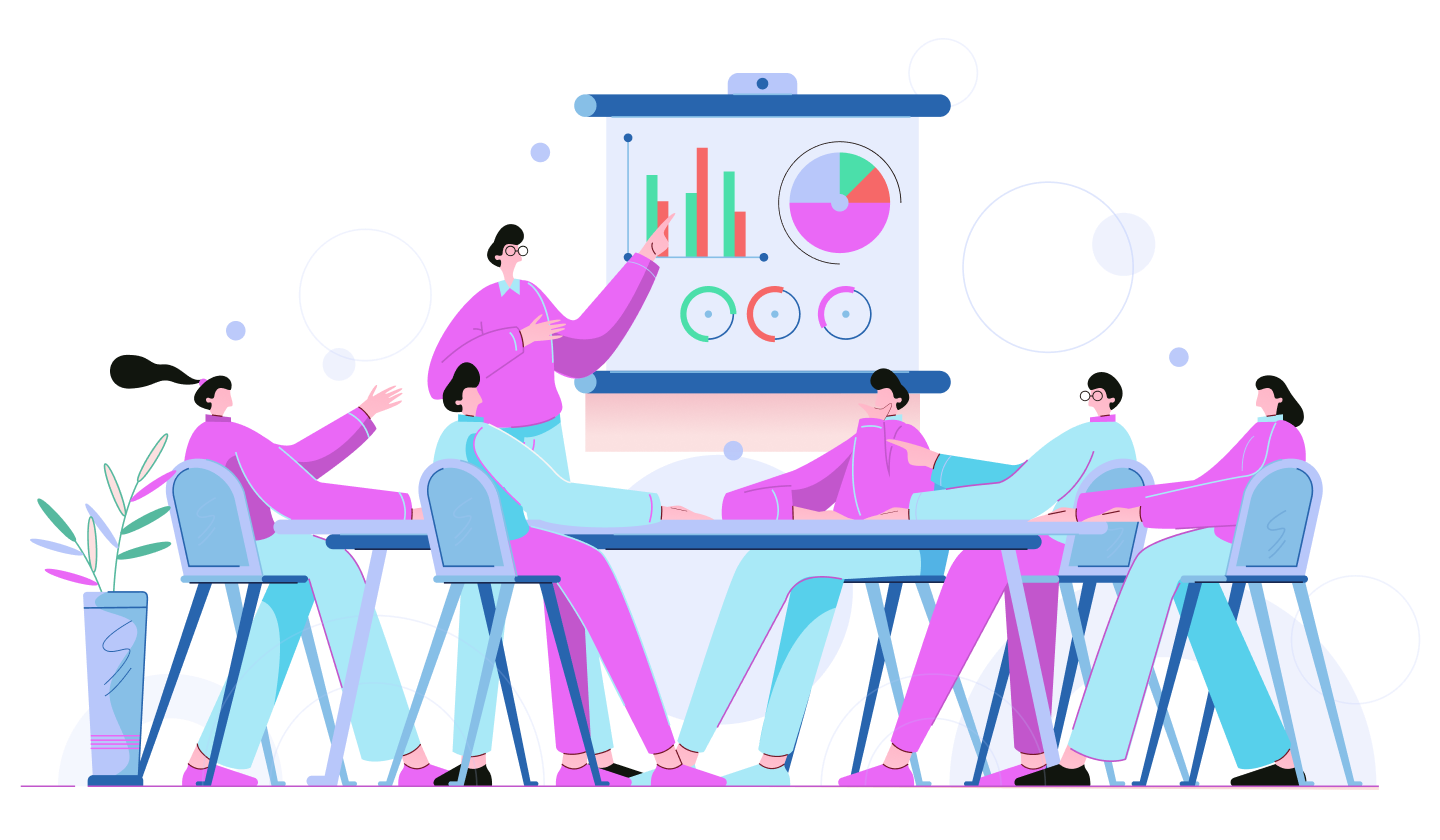 Look for those whom the project charges
A startup is eternal uncertainty, lack of stability and a clear understanding of whether the project will take off or not. To do their job well, the team must be motivated - startup participants should not treat the project as if they were ordinary work with a conditional "five days" from 9 to 18. The problem is that there are very few options for motivation in a startup - it will not work to scatter money , therefore, it remains only to initially take into the company people charged, getting high from work, burning with the idea of ​​​​the project and ready to bring it to the top.
In a test task, at an interview or during an introductory conversation, I advise you to at least ask the candidate a simple question: "What would you improve in our project?". So you immediately exclude those who are not particularly interested, and those who did not even bother to familiarize themselves with the project.
Assemble your team only by yourself
You know your product better than anyone else. You know who you need in the team and you feel who is interested in the project, and who is not really. Therefore, it is you who should be looking for key team players. You can, of course, hire a good HR specialist and conduct interviews together - he searches for and attracts people for interviews, also asks general questions, and you connect on the most interesting - to discuss professional issues. Moreover, an HR specialist must definitely understand your industry, otherwise he will not know who the project really needs and will not be able to find many suitable narrow-profile candidates.
Get to know each candidate
You have a lot of work to do with the team. Therefore, it is worth evaluating not only his professional skills, but also his personal ones - his values, interests, how he behaves. If you are planning a long-term cooperation, you must speak the same language in order to work smoothly and without conflicts. We have already talked about the skills that a potential startup participant should have (both "hard" and "flexible") - be sure to read it.
Startups are for the ambitious
A startup is a great opportunity for self-realization and personal growth. People without sufficient skills and experience, such freedom can lead to panic. But the most ambitious and reckless, on the contrary, will provoke. Self-confident professionals will burn with the desire to create a product and change the world - these are the people you need on your team.
Raise your level of self-presentation and hone your pitching skills — you need to be able to "sell" yourself and your project not only to investors and clients, but also to potential employees in order to inspire them to work.
Services for finding specialists
There are two ways to search for employees in a startup team.
The first, more automated, is to post vacancies on specialized resources (hh.ru, SuperJob, GeekJob, Habr Career, dozens of telegram channels, etc.) and respond to requests from candidates you like. Of course, you also need to look for them there on your own, but remember - when a person responds to a vacancy, he appreciates it more than when you make him a job offer.
The second way, more "manual" - you yourself "run" for candidates, and not vice versa. You are looking for an approach to everyone and discuss your product with everyone. It eats up more resources than simply looking at resumes and test assignments, but it's also more likely to find the right employee.
Building a strong team is an important and long process. It is better to allocate more time for it and gather people who are burning with self-realization and the opportunity to develop the project. Every startup needs a team that you can be proud of when pitching to investors.