Imagine a company in which there is a clear hierarchy of employees and every decision is a secret, shrouded in darkness, which only top managers know about. It feels like you're working for a highly classified state-owned company, but no, that's how most businesses work.
Many companies do not feel the need to share with employees the news that happens - new customers, financial success, failures, etc. Some managers do not see the need for this.
But if you want to manage a close-knit team in which you don't need to "kick" the team to work productively on tasks, then you need to increase employee loyalty – their trust in the company and top managers, as well as interest in the product. To do this, you need to make the business more transparent.
What is business transparency
Now companies are increasingly talking about numbers, achievements and failures, showing the inner workings of the project - this encourages customers to buy and attracts investors.
This is transparency - a style of doing business when no information is hidden (well, almost), and everything is in the public domain. You can easily find out where a product is made or what brand indicators are, because everything is open. Such companies are trusted not only by clients and investors, but also by employees, including potential ones.
According to Slack research, 80% of people want to know more about the company they work for (decisions made, etc.). This suggests that a transparent business attracts employees more than one in which information is hidden. Employees are more comfortable working in an honest company, so they are more likely to change an opaque company for one that inspires confidence.
Benefits of Transparency
Employees are more loyal. When information about a company is publicly available, employees have more trust, confidence in stability and prospects. The closer the company is to employees, the more loyal employees are.
Work more efficiently. When the project is interesting to the employee, the involvement in the process is higher, as well as productivity. He understands his contribution to the "common cause".
Attracts talent. The same study indicates that 87% of people want to work for a transparent company. A company that openly shows the process of work, the team, says numbers, and so on, it is easier to get professionals interested in the work.
How to achieve transparency
To make a company transparent and open to employees, you need to communicate with them as much as possible, get feedback, talk about plans, etc. Here are 7 specific tips on how to do this.
Social networks
Starting pages and communities of the brand is in the order of things for any company. But social media is also a cool way to keep in touch with a team, especially if it's a big one. Create a community for employees - talk about the success of the project and the team, evaluate their contribution, show internal events and show the work process.
Reinforce values
A consumer buys from a company whose values ​​they share. So he feels his belonging to the brand community. For example, the Kat von D brand with vegan-free cosmetics or IKEA and eco-friendly products.
The same story works with employees - people are more productive in a company if their views and values ​​are the same. Strengthen brand values ​​and positioning - broadcast them on social networks and in advertising messages, create SCR projects (reputation projects that support corporate social responsibility of a business), indicate them in email newsletters, as well as through chat bots and much more.
Organize meetings
Regular meetings – once a month or quarter – where everyone openly discusses the successes and failures of the company, including financial ones, have a good effect on team loyalty. Tell openly how much the project has earned, whether they have lost money, set goals for the next quarter, praise, etc., so that the team understands the value of their work.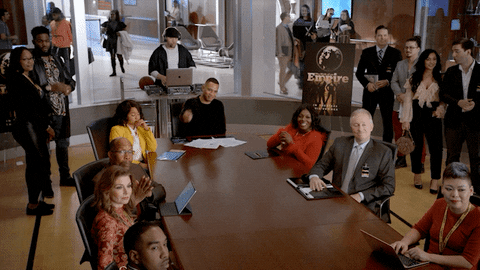 Arrange personal reviews
In addition to general meetings, personal meetings are needed, where a top manager and an employee communicate one on one and share feedback about work, talk about shortcomings, plans and prospects. Discussing shortcomings helps to optimize processes and shows the manager's involvement in working with each team member. The employee sees that he cares.
Share information
Openly tell employees the news of the project - the emergence of new customers, an increase in revenue or the appearance of investors - to involve the team in the work process and interest in success.
Discuss terms
I'm skeptical about vacancies that do not specify a salary. If you want a trusting relationship with employees, start with the interview stage - tell about the conditions and areas of responsibility, salary and bonuses. If in the future the employee is delegated responsibilities that were not agreed in advance, or the salary turns out to be lower, he will become less loyal, and conflict will occur.
Minimize Control
Micromanagement is a management style in which the manager controls every step of the employees. Constant control will not lead to anything - employees will forget how to think independently, stop feeling like a part of the process and turn into "hands" that just do what they are told.
Signs of a micromanager:
more interested in the process, not the result (it is important for him how the tasks are done, and not for what);
requires monthly, weekly, daily, hourly reports;
does not know how to delegate;
deals with turnover, not strategy.
If you want employees to work productively, let them make decisions and manage tasks on their own.
When organizing the work process, do not forget that it is important to motivate employees and involve them in the work and life of the company. To do this, you need to make the business itself transparent, openly discuss news and share solutions with the team. So employees will see their value to the company and will work more productively.