Web version
Meet the long-awaited service "Analytics". So far, only one analytics window for employees has appeared, but soon it will also appear for projects.
You can analyze how many tasks an employee has completed in a week - to do this, select the starting day for the calculation in the calendar from the top right - and from this day, the completed tasks and the number of hours spent per day will be shown for the week.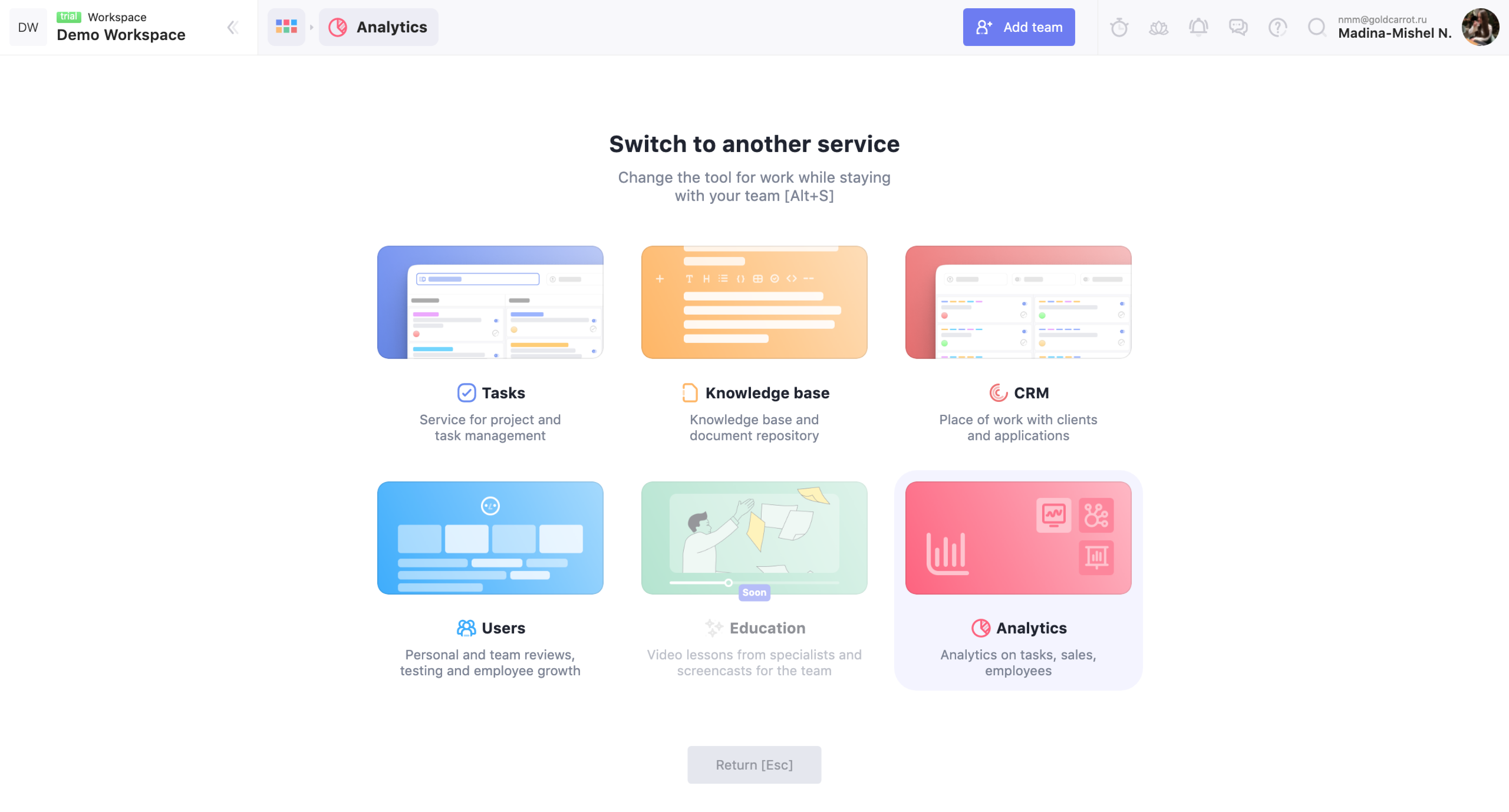 References to projects, employees and insertion of documents appeared in the Knowledge Base. Press @ or / and select an employee or a project or document created in the Base from the drop-down menu.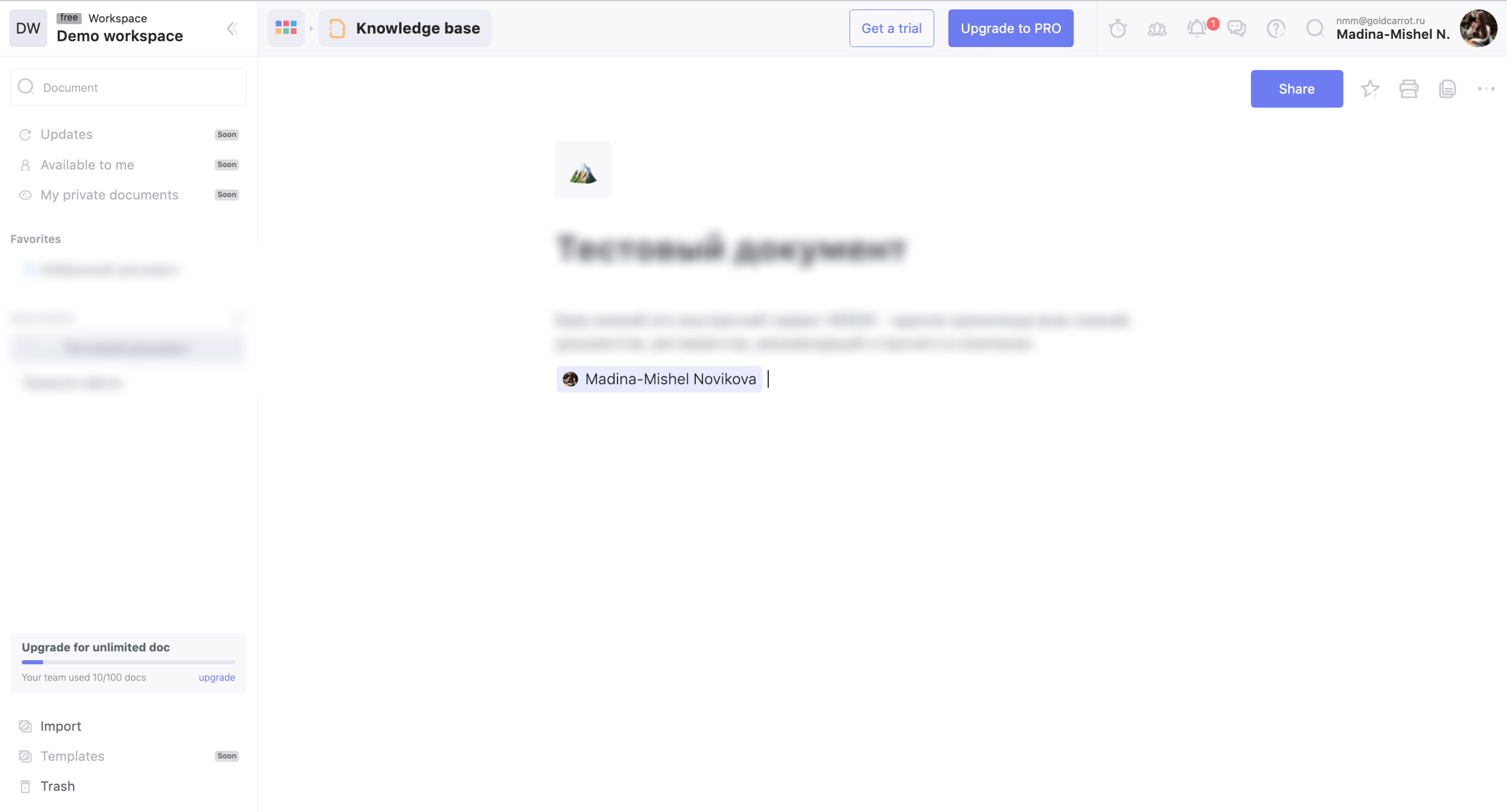 Now in the Telegram bot you can not only receive notifications, but also create tasks. To do this, go to the settings and link your Telegram account to WEEEK and go to the @WeeekBot bot, and in it set the /createtask command and write the name of the task.
Then the bot will show you the actions to choose from - create a task in a personal workspace or choose one of the team ones. Also in the Telegram bot, you can complete the task, cancel the execution or delete it.
The history of the task has become more detailed. If earlier it was possible to see who created the task, when and on what day it was moved, now it is possible to track which project, board and column the task was sent to. You can also see the unbinding of a task from a project, changing the task type, and adding a file.
Also fixed bugs:
Fixed the possibility of deleting an unpaid invoice.
Fixed a bug in transactions with long digits.
Fixed the display of workload in the task.
Android
So far, only a couple of bugs have been fixed on Android - but we will soon implement a very large update:
Added the ability to set up reminders through reminders.