First, let's talk about the web version. As usual, the newest features are the first to appear there. For example, deleting tasks when dragging.
Previously, it was like this: to delete a task, you had to click on it to open a window with the full version, and then click the "Delete" button on the top panel. And then also confirm your intention to delete this task in a special window.
Now, to delete the task is very easy. To do this, just grab it firmly with the mouse cursor and drag it to a special active zone at the bottom of the screen. WEEEK will delete it and will not ask any questions.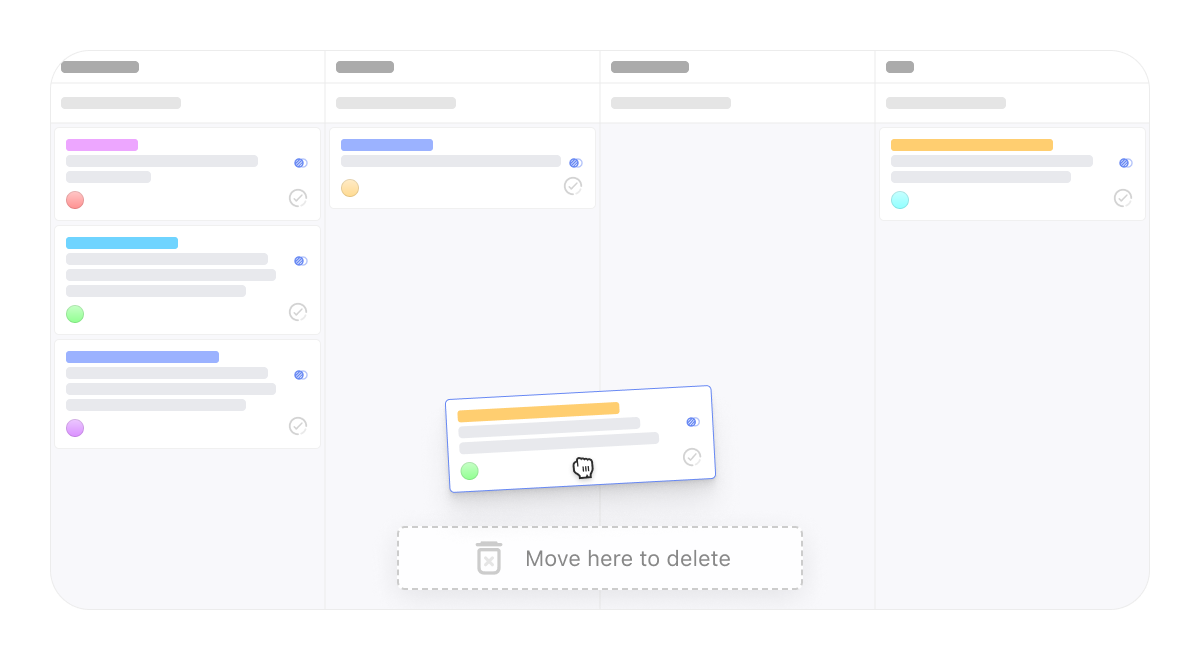 "What about Android?" — 50% of our mobile users ask. And you, dear friends, have a convenient weekly calendar. It is displayed right above the list of tasks for the day, and it is very easy to switch between days and weeks with it: tap on the date-select a day, swipe right-left-switch a week.

Also, we optimized the application to work faster.
It becomes absolutely unbearable to keep the upcoming big updates secret — we are holding on for now, but we will definitely tell you everything soon. In the meantime, update WEEEK on Android, keep using it and stay productive. And write to us about all the bugs at email or in telegram chat.