Repeatable tasks on iOS
Until recently, you had to create new copies of tasks manually. Then, we made it possible to automate this process in the web version. Now (glory to progress!) you can create repetitive tasks wherever and whenever you want right from the screen of your iPhone.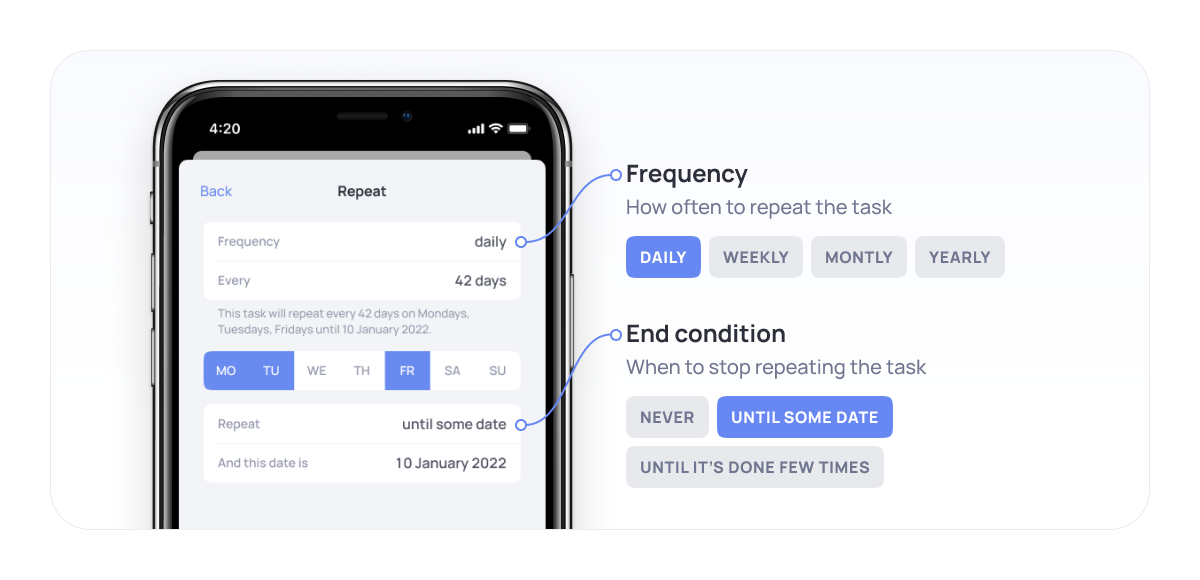 To do this, create a task, click on the "Date" field, and then on the "Make recurring" button. For a recurring task, you can specify:
the frequency of repetitions (every day, week, month, year, or, say, every three days);
the final condition when you need to stop repeating the task.
Beta version of the knowledge base
If you follow us closely, read our articles and listen to our podcasts, you probably know that we are preparing new modules that will expand the capabilities of WEEEK and make it even more useful. And the first of these modules — the knowledge base-is already being tested.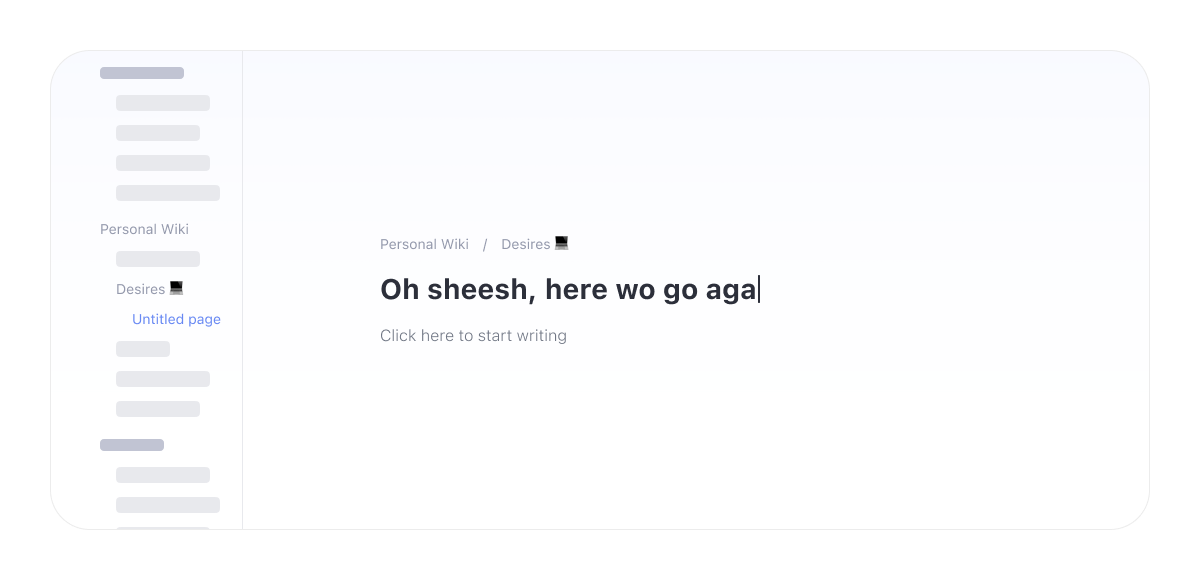 The knowledge base will be useful for teams that want to organize work materials, instructions, rules, and other important information in one place. Now you can create sections and pages there, but later the possibilities will expand.
You can view the knowledge base on our test server. You can try to log in using your WEEEK account (it may work) or create any new account — we won't bother you with emails :)
About all the bugs, write to us by email or in the telegram chat.