Repeatable tasks in the web version
Everyone has regular tasks: to make a weekly report on work, pay for the apartment, etc. Previously, WEEEK had to create such tasks again every time. But this is in the past - now there are repeatable tasks for this.

To make a repeatable task, click on the date button and turn on the "Repeat" toggle switch. After that, flexible settings will appear:
when you need to create a new task (currently only one mode is available - "When completing");
how often should I repeat it (every day, week, month, year, or, say, every three days);
when to complete the repetitions (or not complete them at all).
We will soon finalize this feature, add other conditions for creating a new task, and continue to fix bugs (by the way, we fixed a bug with "jumping" tasks - now everything is OK).
Lists on Android
We added list mode to the Android version. Now you can easily switch between all the available modes right in your phone.To open the list mode, click on the three dots in the upper-right corner (where the view mode switch is hidden) and select "List".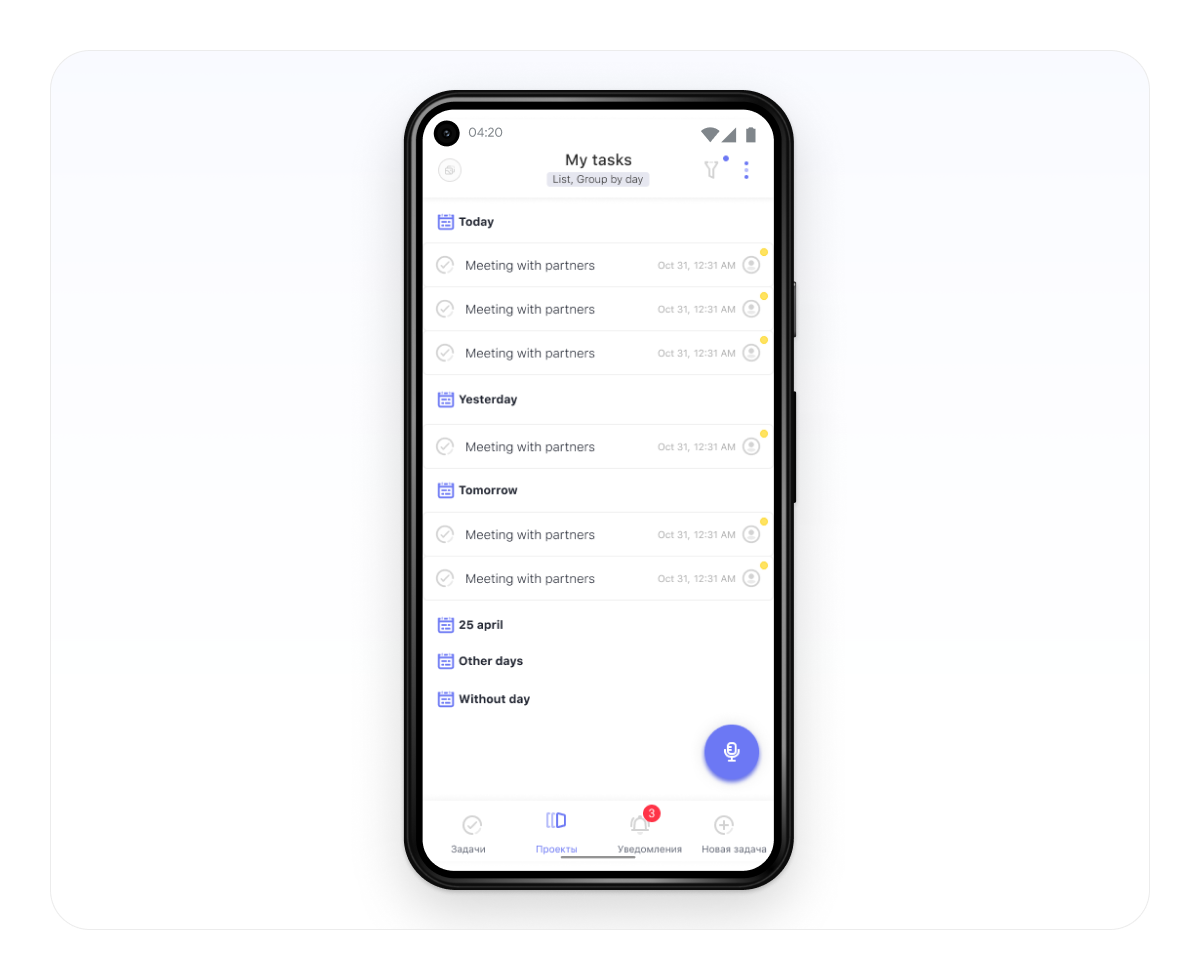 As in the web version, tasks in this mode are automatically divided into groups by deadline:
Yesterday,
Today,
Tomorrow,
Other tasks.
In each group, you can create a task by tapping on the add task line at the beginning of any of the groups.
Interface changes on iOS
The iOS version of WEEEK was not left out. We haven't added anything global yet (but we will soon!), but:
improved performance;
we made the order of the tasks as in the web version;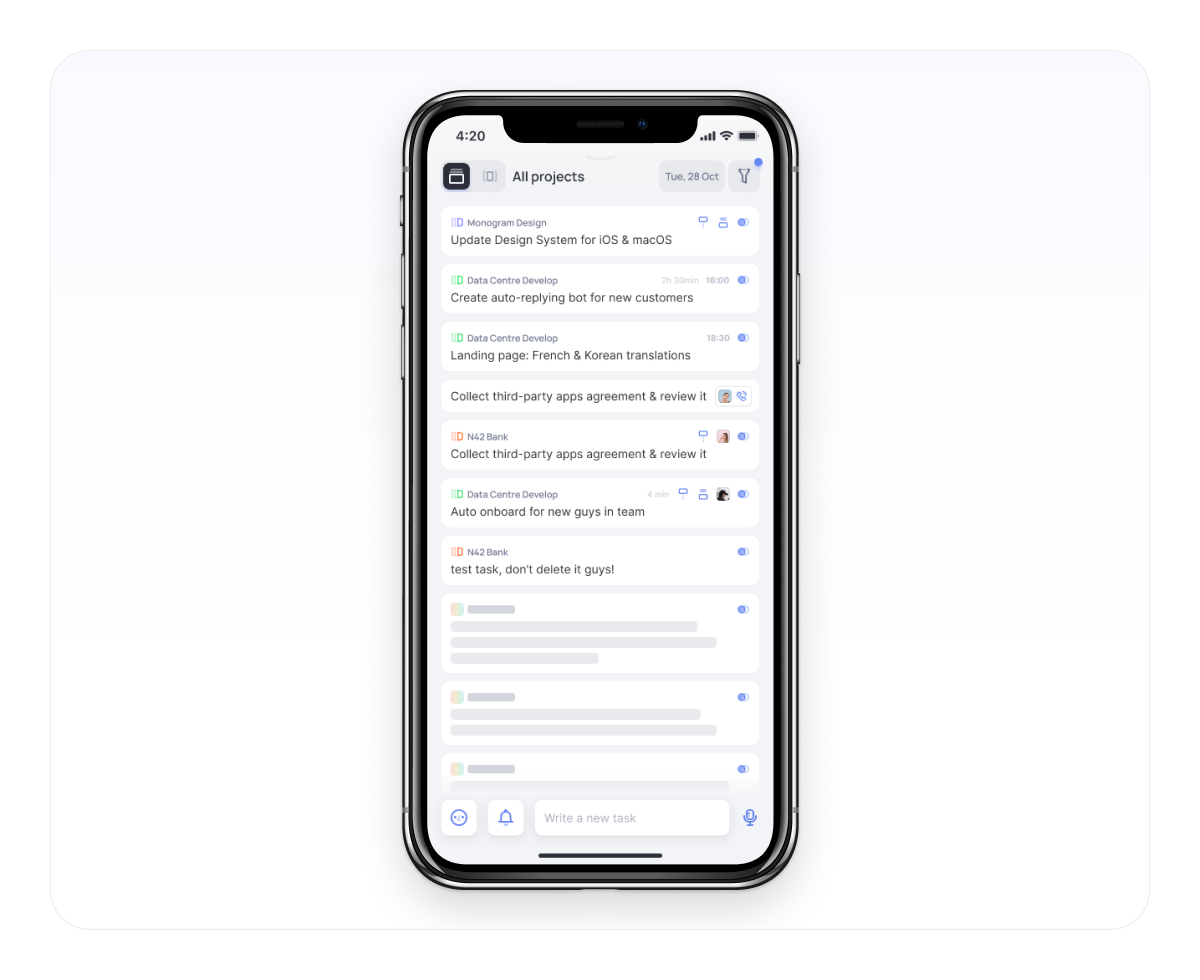 changed the panel at the bottom of the screen - now you can immediately create tasks there by selecting the artist and the project;
improved the interface of the task card.
Go update the apps on iOS and Android, save time with recurring tasks, while we are fixing bugs and adding new features. Write about your impressions of WEEEK, problems, comments and suggestions in our telegram chat.