Creating a task
You can create a task on a board or calendar. On the board, you create a task linked to a stage in the workflow, and on the calendar - to the deadline.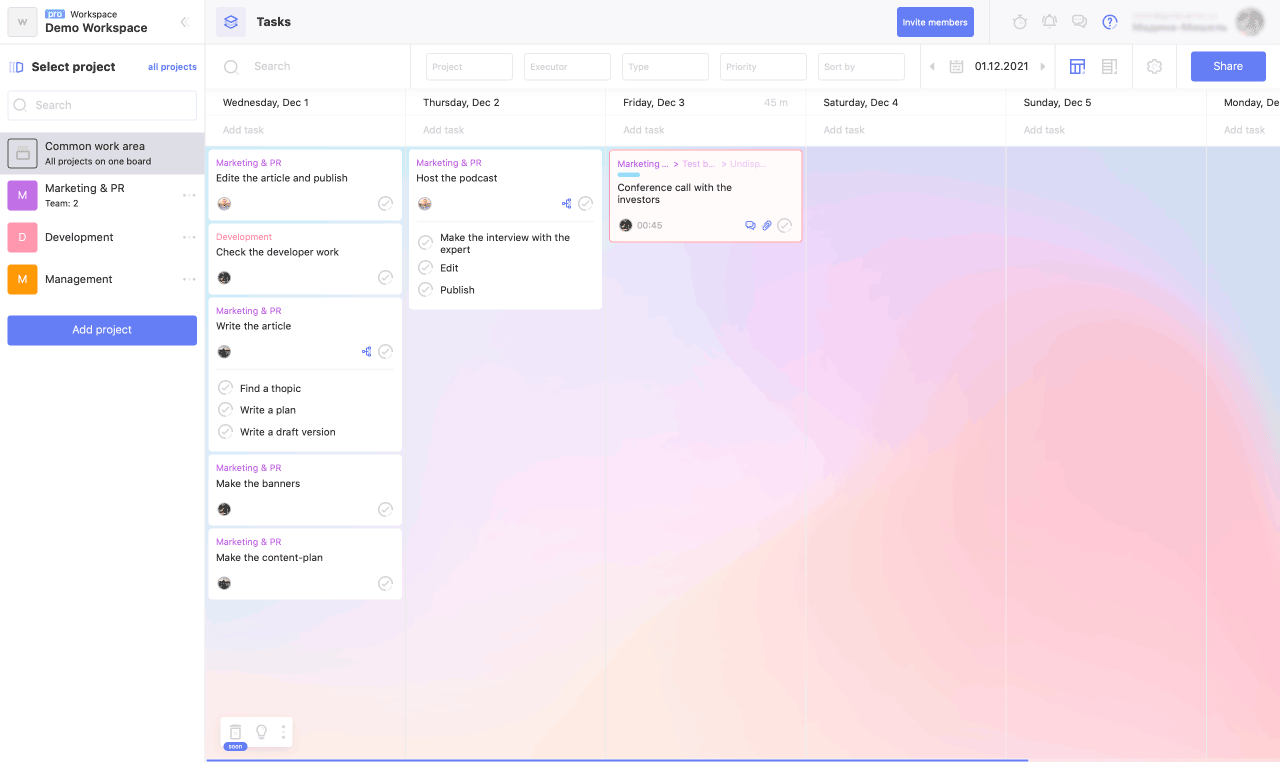 To create a task:
1. Place the cursor in any "Add task" field.
2. Write the name of the task.
3. Press Enter.
Advice
Formulate the tasks correctly. A good to-do list is a clear guide to acting for your future self.
Each task should:
be the answer to the question "what needs to be done?" and one to one coincide with the action (if for "preparing a weekly report" you need to "unload the plate from the advertising cabinet", then just the second must be added to the list of tasks);
start with a verb in the initial form (write, draw, and so on).
Before pressing Enter, you can select the type of task, the project and the person in charge. This can be done using hotkeys:
Ctrl + 1 - task type;
Ctrl + 2 - responsible;
Ctrl + 3 - project.