Notification center
In this article
WEEEK has a Notification Center - a section where all notifications about events in your workspaces, projects and tasks are displayed.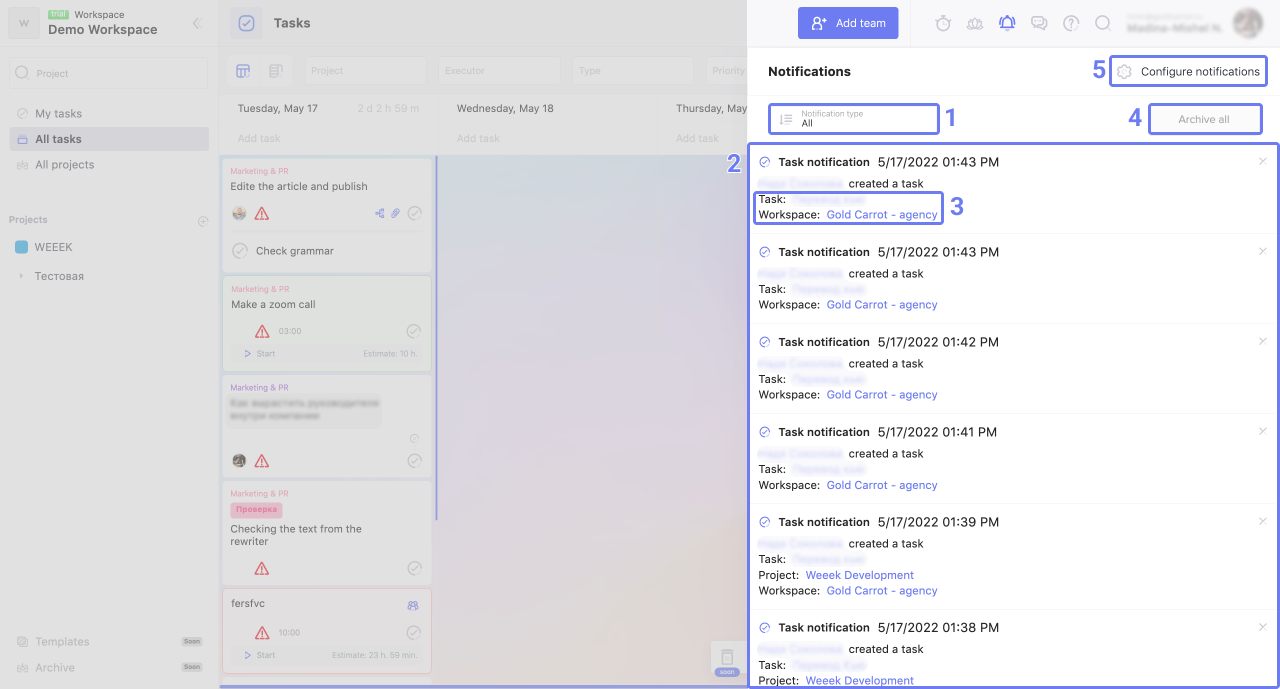 Here you can:
View notification history.
Go to notification-related workspaces, projects, and tasks.
Archive certain notifications or all at once.
Go to notification settings.
Notification filters
You can display only notifications of the desired type in the notification center: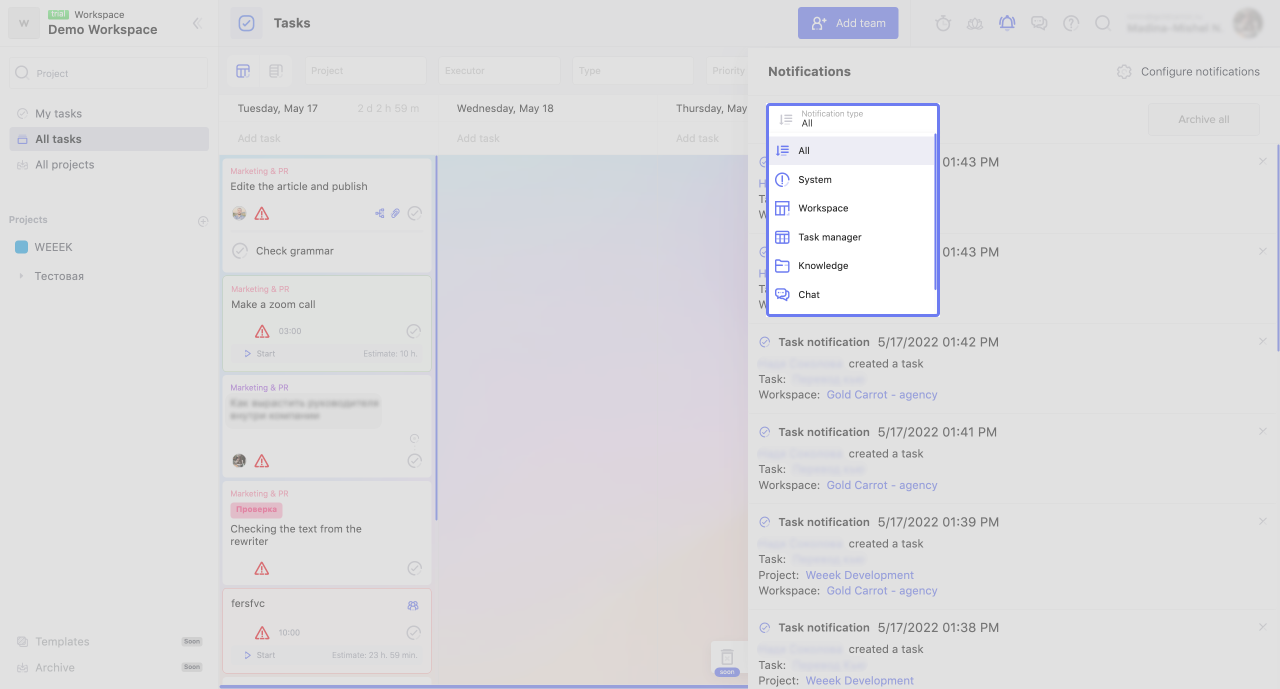 To do this, open the drop-down menu and select a notification category.
Notification Structure
Depending on the category, there may be more or less information on the notification card.
In the maximum configuration, the card will have:
Notification Category
Date and time

Action description (History)

The task that the event is associated with

The project where the issue is located

Workspace where the project is located

Archiving notifications
When there are a lot of notifications, it is difficult to navigate them. To make it easier, you can archive all notifications or just a part of them.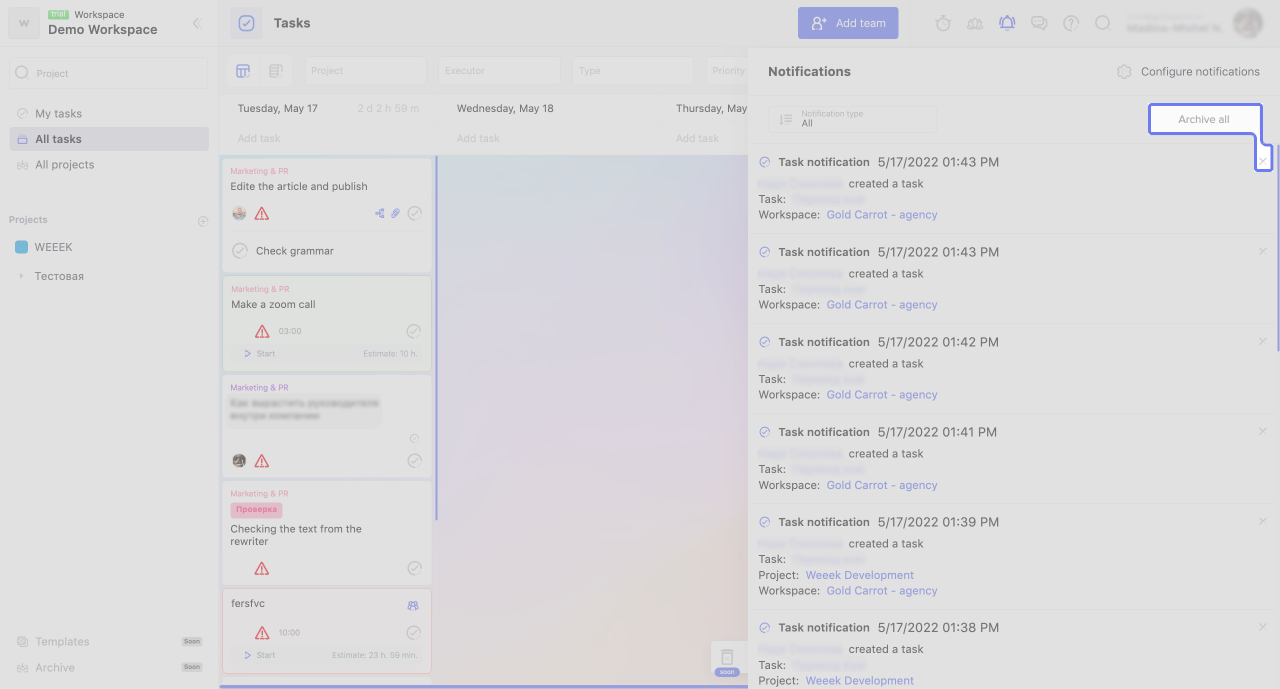 1. To archive all notifications, click Archive All.
2. To archive an individual notification, click on the cross in the upper right corner of the notification card.
To view archived notifications, select the Archived category in the notification filter.