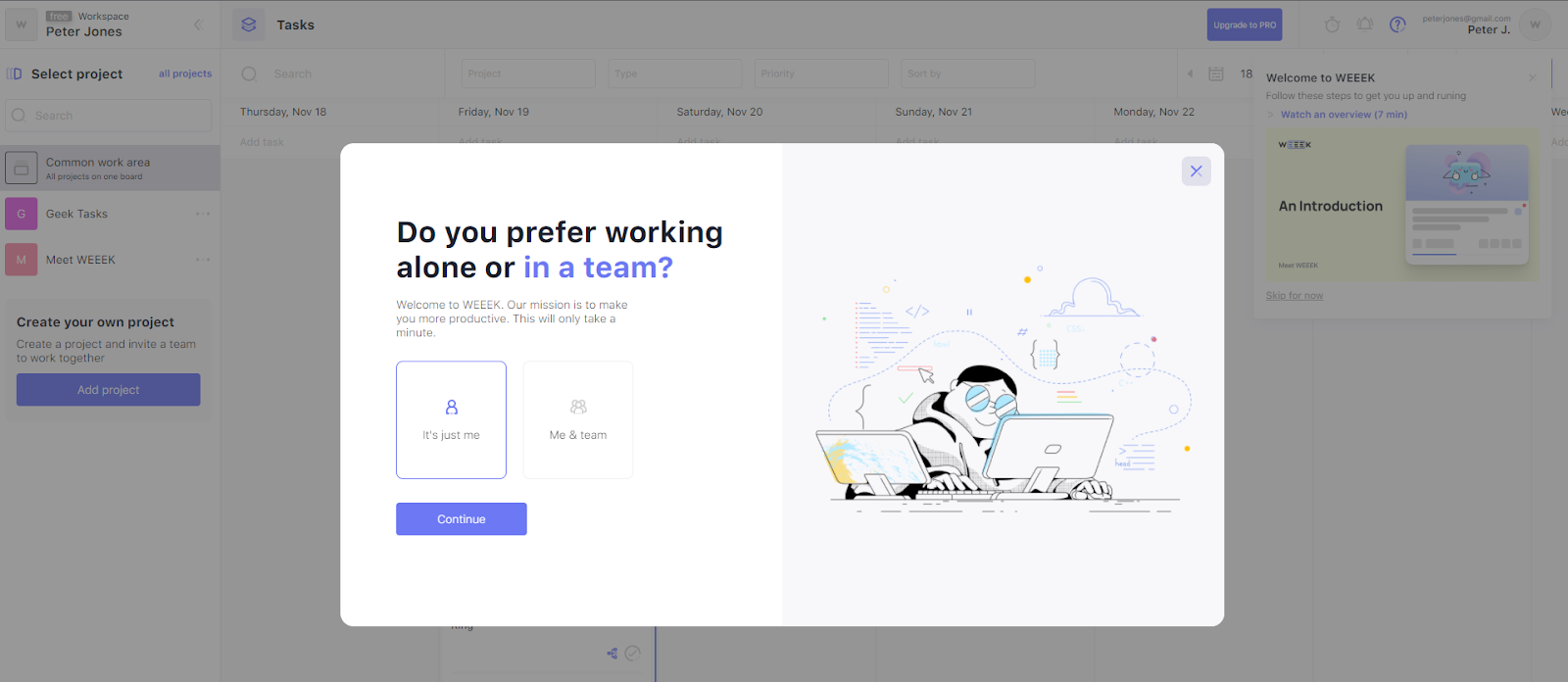 The first time you log in, WEEEK will ask you how you plan to work: alone or in a team. If you choose the first option, WEEEK will create a personal workspace for you. If you choose the second one — WEEEK will create personal and team workspaces at once.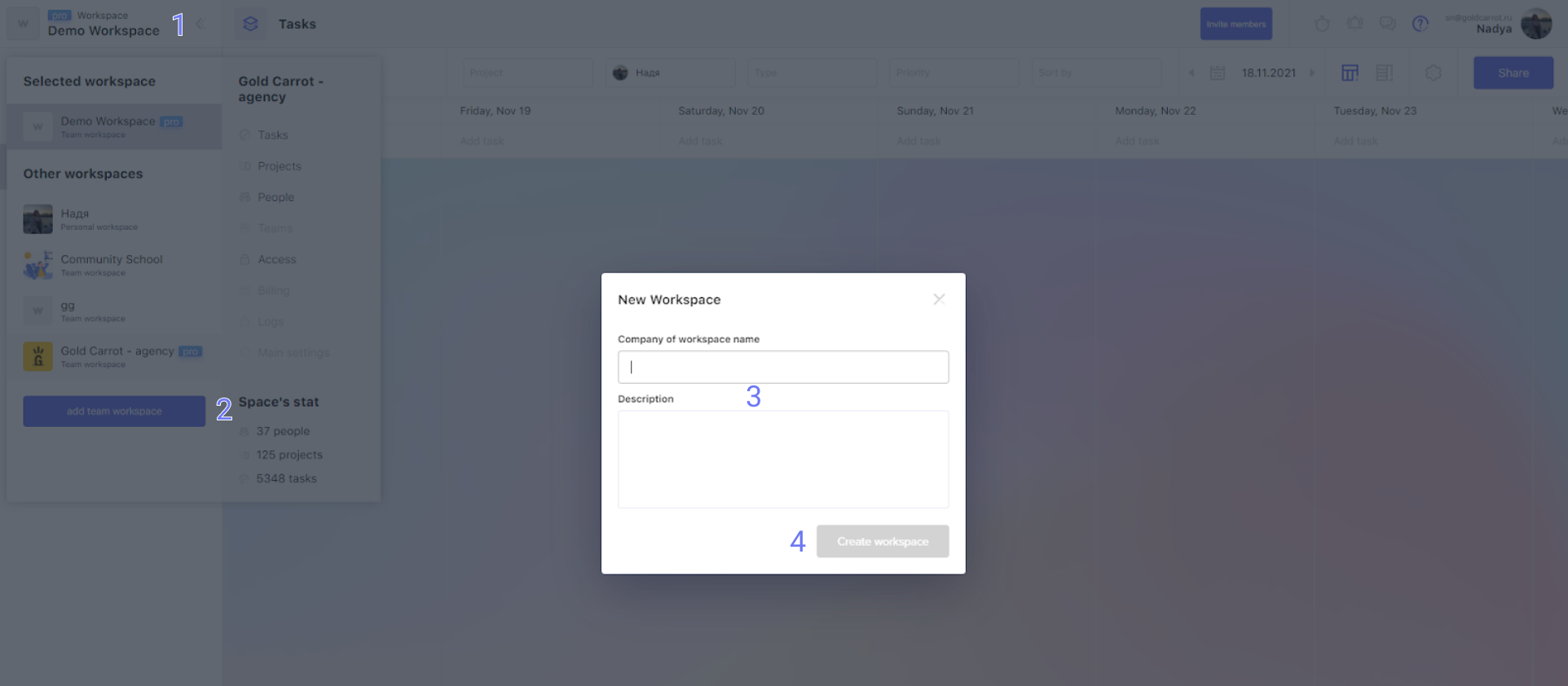 After that, you can create additional team workspaces. For this:
1.

Click on the name or icon of the current workspace;

2.

Click "Add team workspace";

3.

In the window that opens specify the name of the workspace (this is necessarily) and a description (optional);

4.

Click "Create workspace".
Do you have any questions?
There may be some information we haven't added yet. But you can ask us here: