In WEEEK, you can customize the notification system for yourself and receive notifications only about events that interest you and only in the formats you need.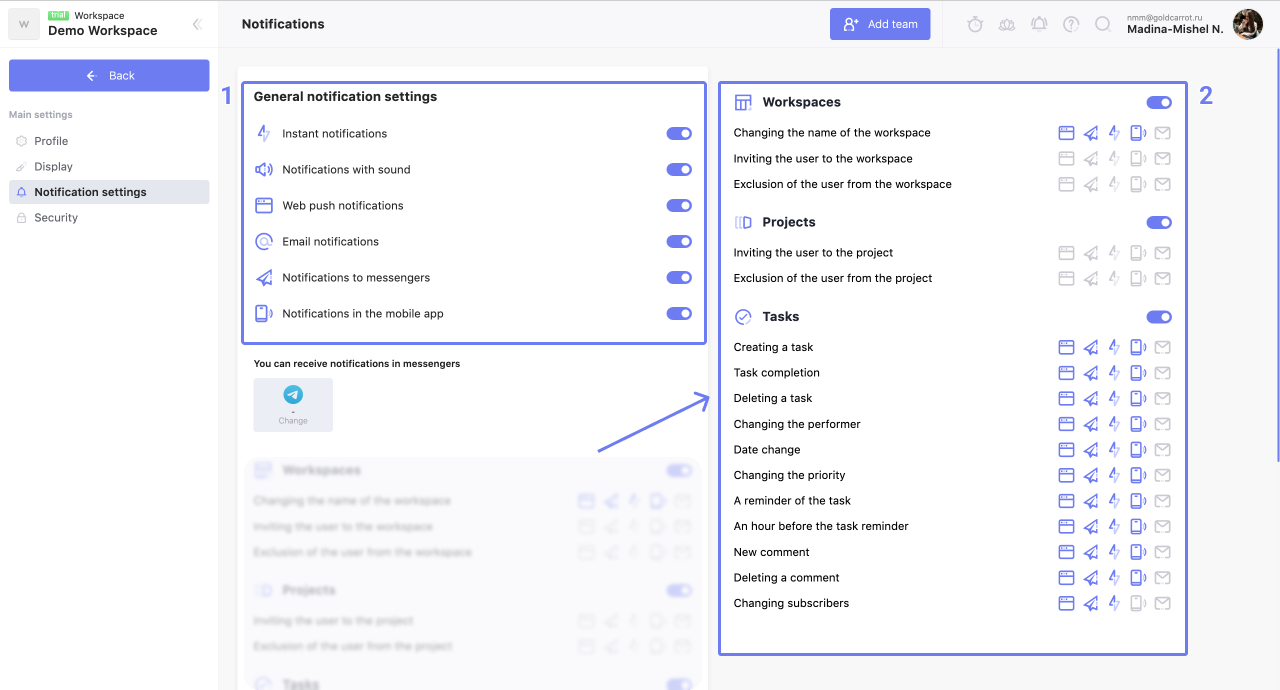 There are two ways to open the notification settings window:
1. Click on the gear in the upper right corner.
2. Open the control menu by clicking on your photo, select the "Settings" item, then, in the window that opens on the left panel, select the "Notification settings" item.
The notification settings window consists of two sections where you can:
1. Enable and disable notification formats:​​Instant notifications: Notifications with sound, Web push notifications, Email notifications, Notifications to messengers, Notifications in the mobile app, Instant notifications
2. Сhoose which notifications you want to receive.
In WEEEK you can receive notifications about the following events:
Changing the name of the workspace
Inviting the user to the workspace
Exclusion of the user from the workspace
Inviting the user to the project
Exclusion of the user from the project
Creating a task
Task completion
Deleting a task
Changing the performer
Date change
Changing the priority
A reminder of the task
An hour before the task reminder
New comment
Deleting a comment
Changing subscribers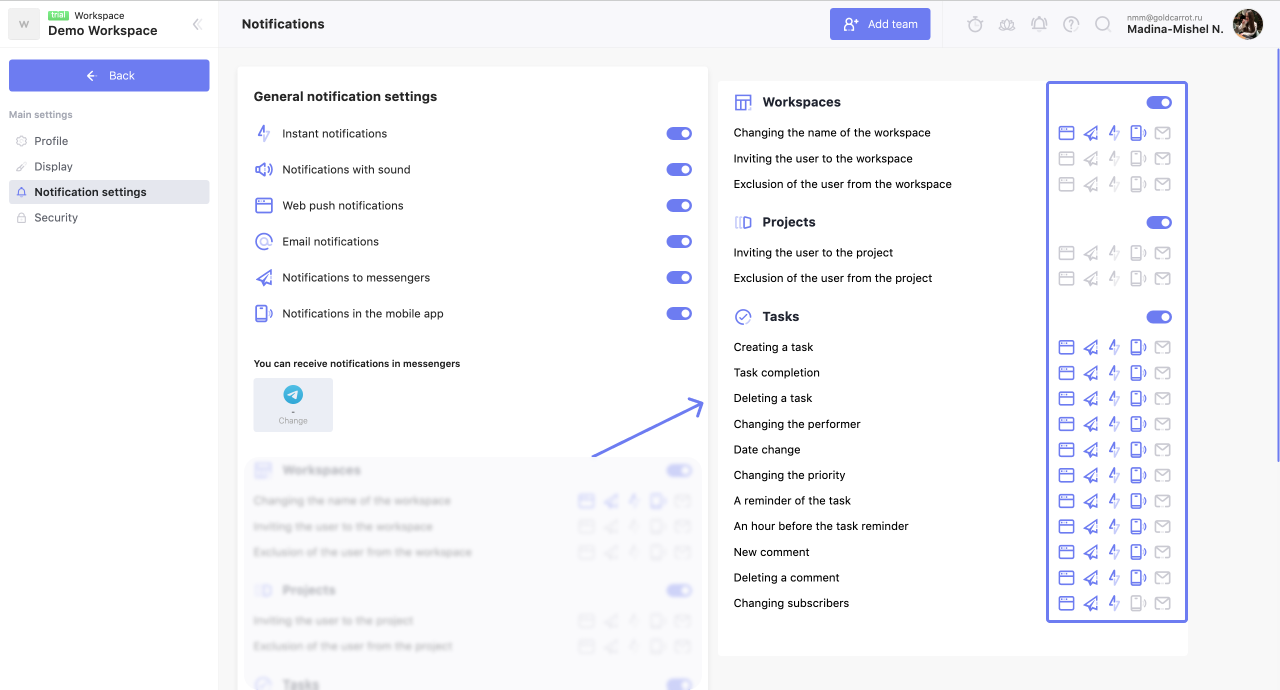 To choose which notification format you want to receive, check the required formats to the right of the event name:
1. email notification,
2. instant notifications,
3. browser push notifications,
4. notifications in Telegram.
5. mobile app notifications
If you don't want to receive notifications about certain events at all, just uncheck all formats.
Do you have any questions?
There may be some information we haven't added yet. But you can ask us here: