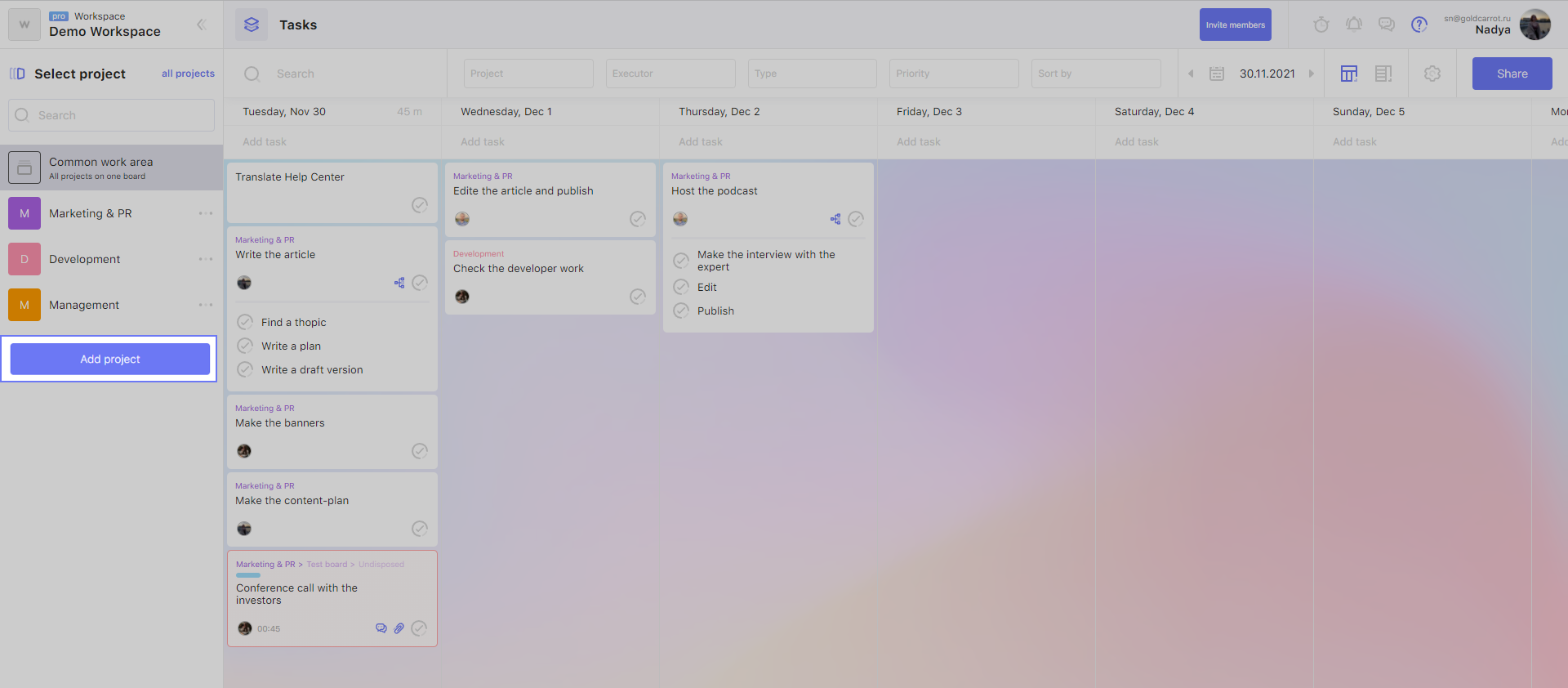 To create a project in the right workspace click the "Add project" button on the sidebar. If the sidebar is minimized, the button will not have a signature — only the "+" icon.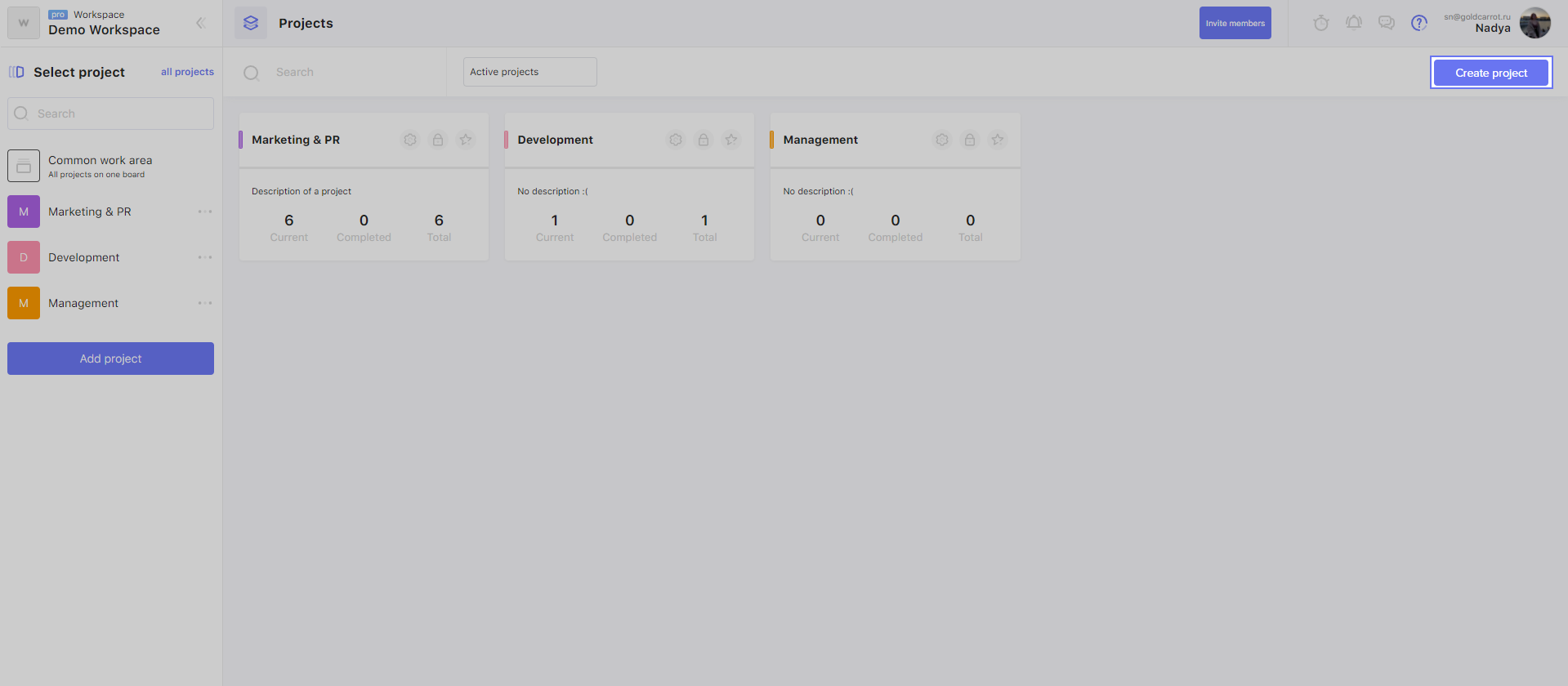 You can also create a project from the "All projects" page. There to do this click the "Create project" button.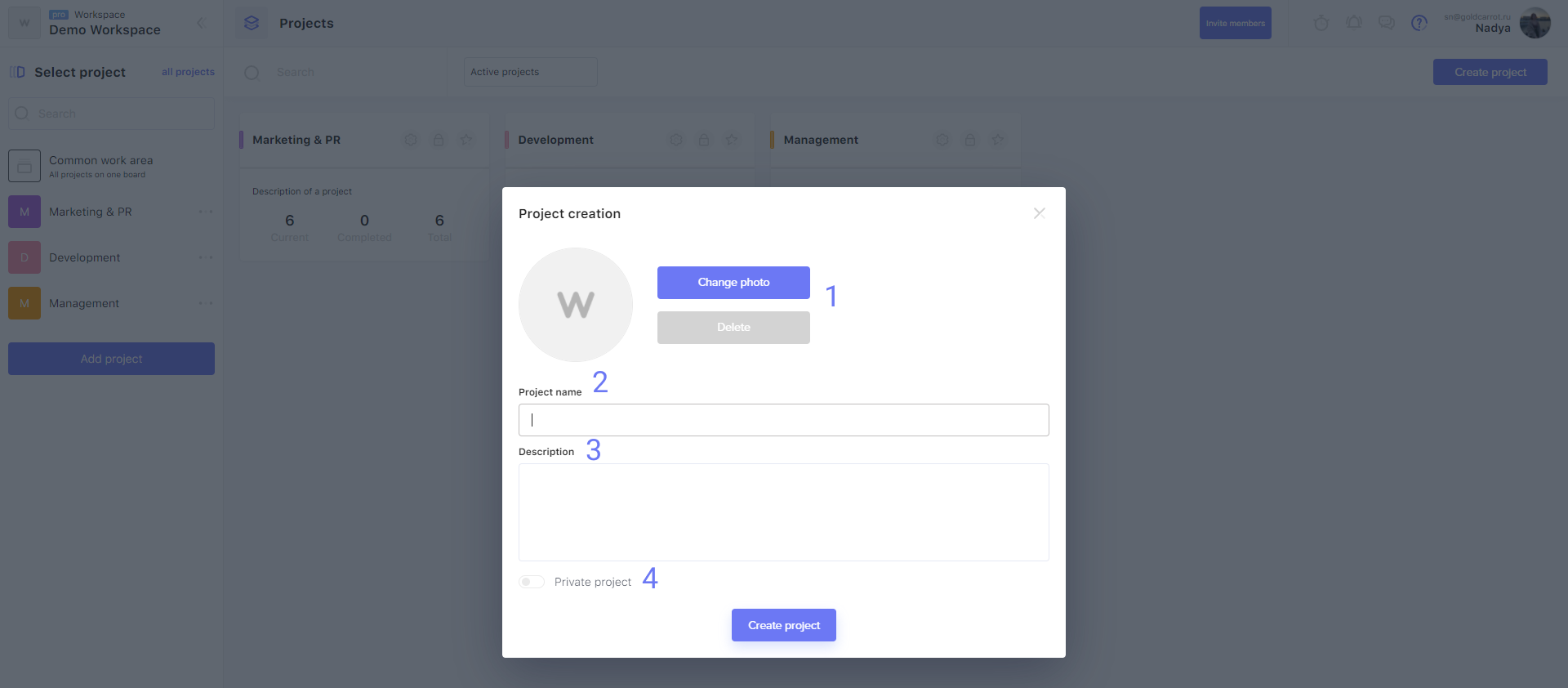 In the window that opens, you can:
1.

Install or delete the project avatar;

2.

Specify the name of the project;

3.

Add a description of the project;

4.

Make the project private and add the necessary team members (for this, the workspace must have a Pro-subscription).
It is not necessary to fill in all the data — it is enough to write the name of the project. The rest you can add later, using the project settings.
Click "Create project" to complete the creation of the project. After that, the new project will appear on the sidebar and you can open it.
Do you have any questions?
There may be some information we haven't added yet. But you can ask us here: