Lists mode is suitable if you are more used to working with to-do lists rather than boards or a calendar.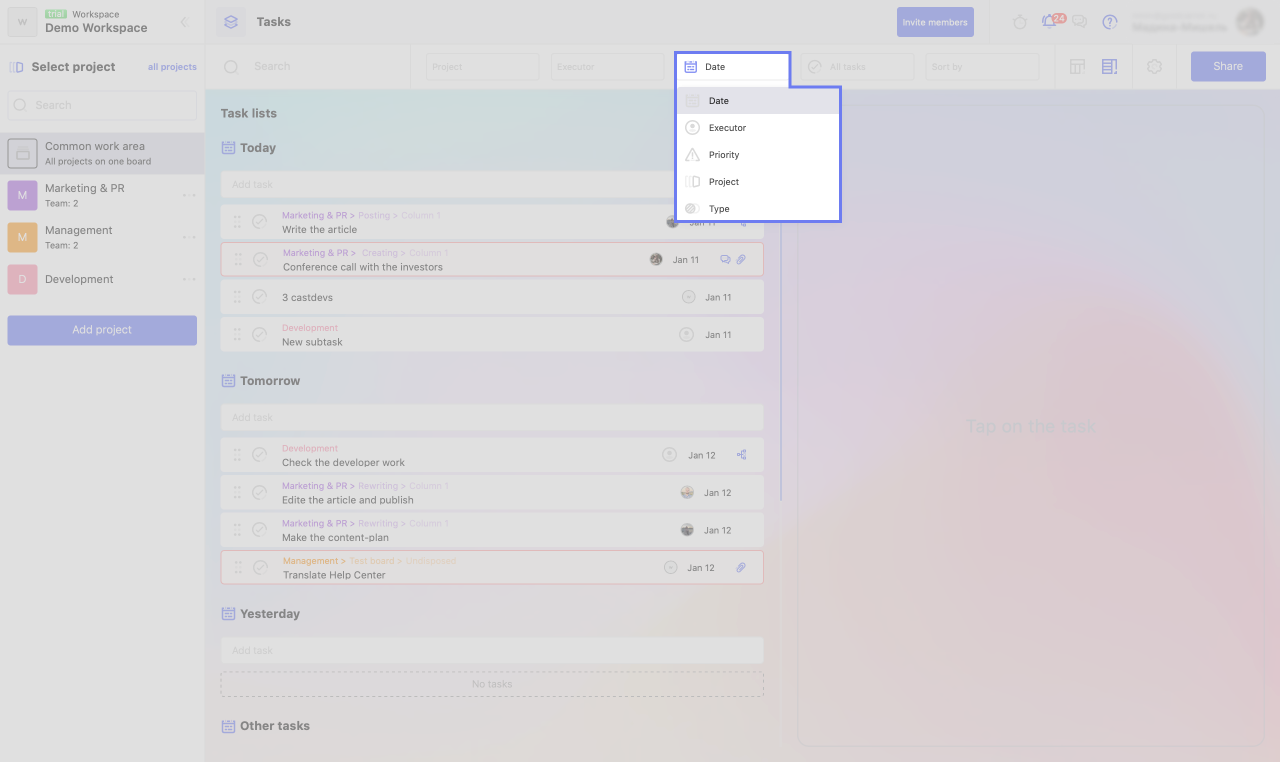 WEEEK can collect tasks into lists according to 5 parameters:
according to the project,
How to enable list mode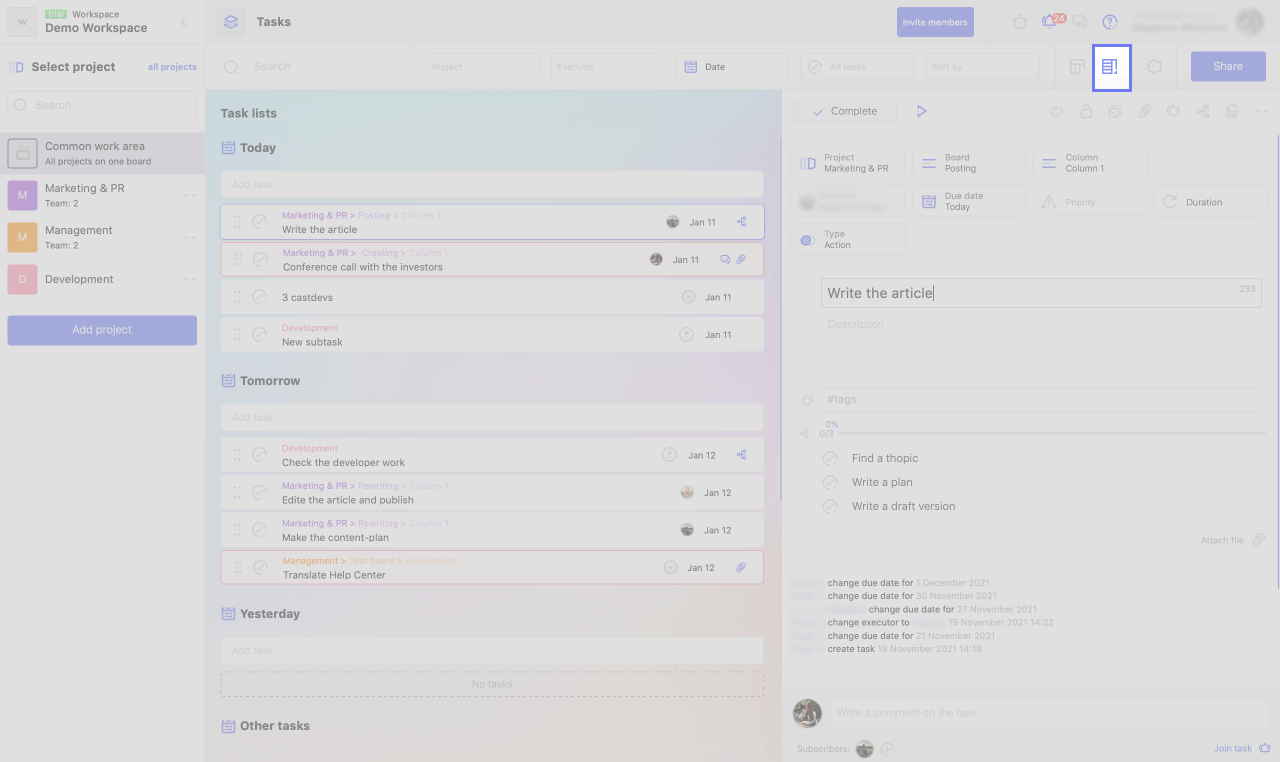 To switch to list mode:
1. Open the Tasks tab in a project or shared workspace.
2. Click the list icon next to the task display settings.
Add tasks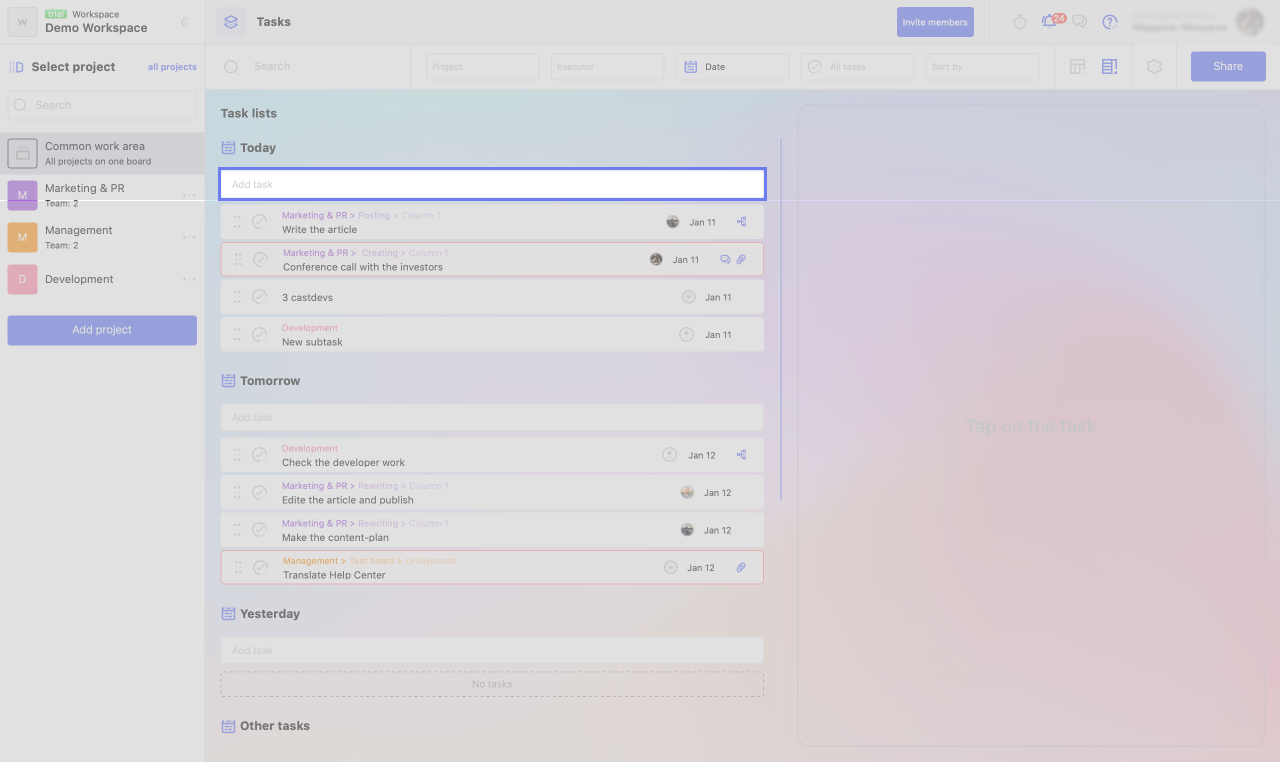 At the beginning of each list there is a line for creating a new task. If you want to create a task:
1. Place the cursor in the "Add task" field of the required list.
2. Write the name of the task.
3. Press Enter.
Read more about how to work with tasks.
Do you have any questions?
There may be some information we haven't added yet. But you can ask us here: