Figma
In this article
Attach and view layout boards from Figma. One-click access - and no need to open either the site or the application.
With this integration, you can link any design files from Figma to any project. Each user with access to the project will be able to open the file and see the contents.
Important: This integration only allows you to view files, not edit them. To edit them, you still have to open Figma.
How to Embed a Figma Document in WEEEK
What to do in Figma:
1. Open in Figma the file you want to attach to the project.
2. Click the Share button, then Get embed code and copy the code.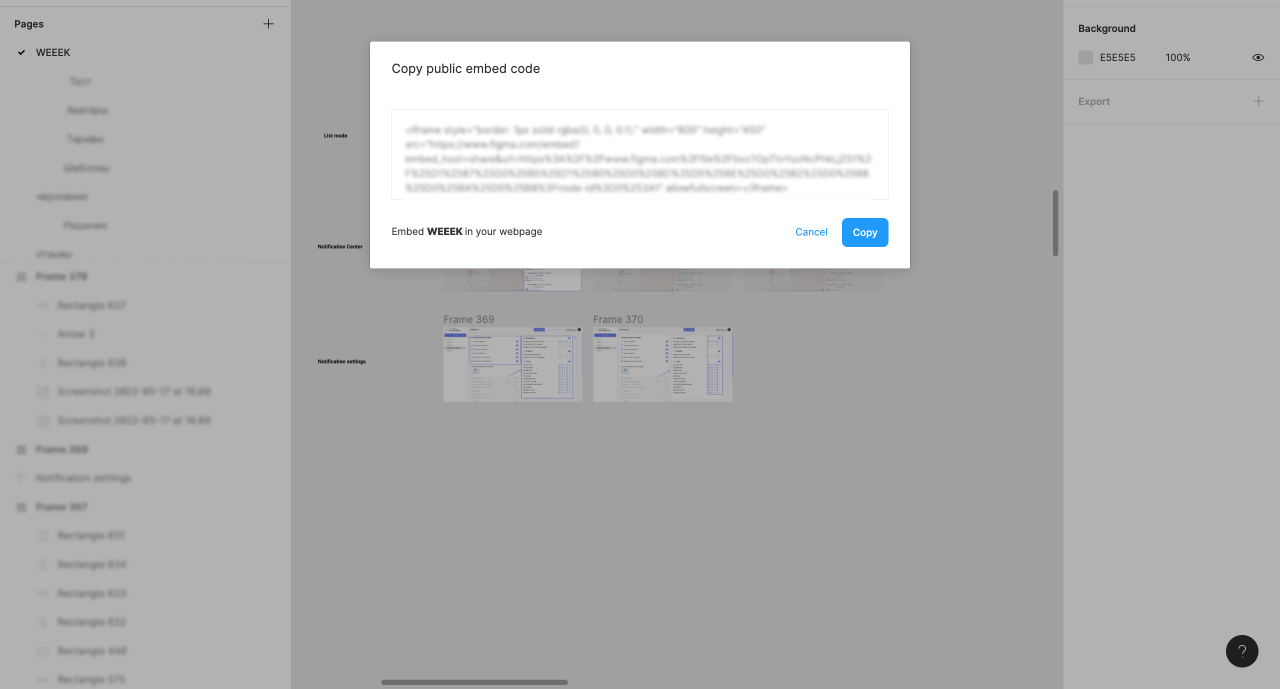 What to do in WEEEK:
1. Open the project where you want to add the Figma document.
2. Click on the "+" button on the top bar and select Figma there.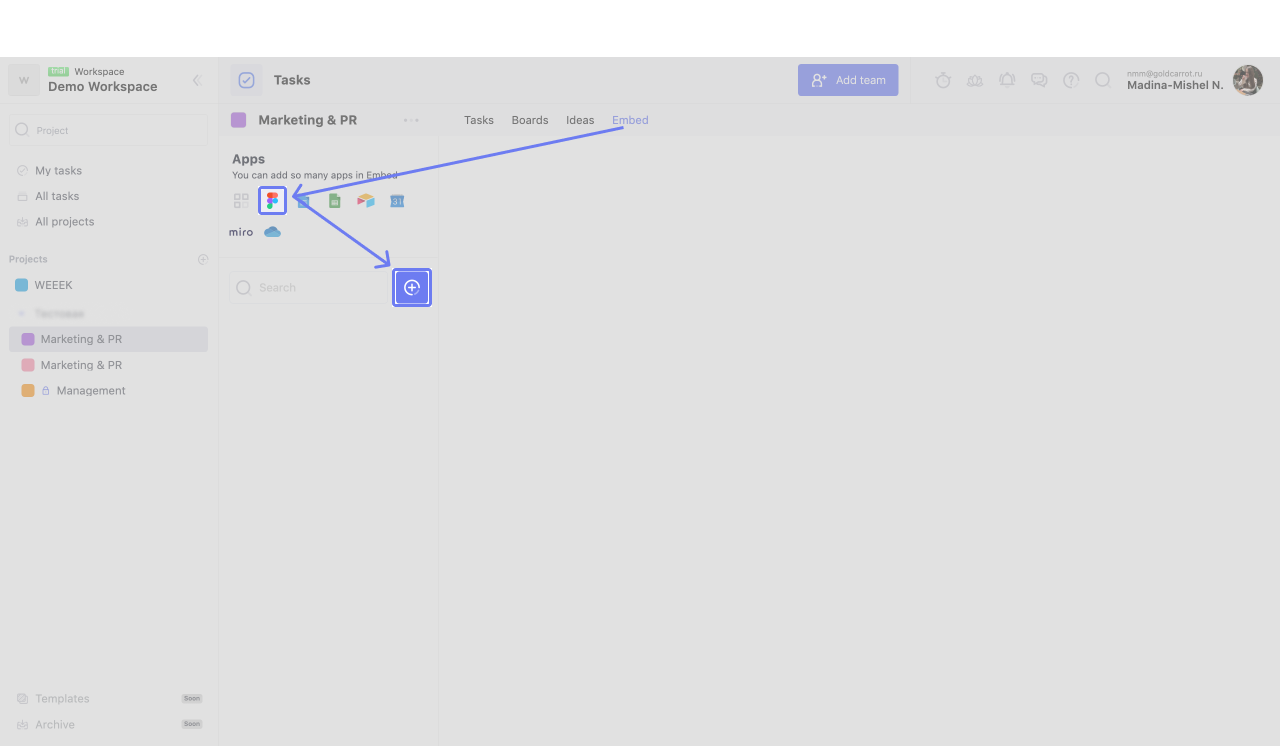 3. Specify the name of the document that should be displayed in WEEEK. Paste the copied code. Click Add.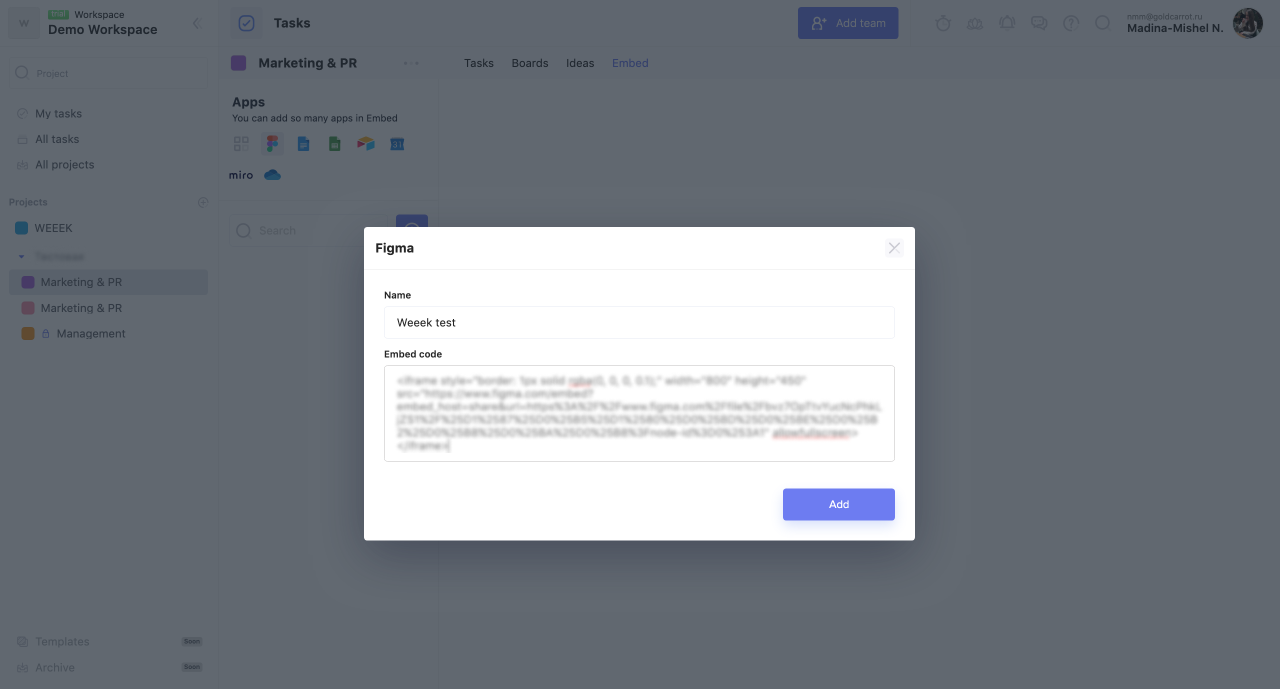 4. Now this file with design layouts will always be available in the project.