Google Calendar
Browse personal or team Google Calendar within WEEEK, so you won't miss on deadlines or important meetings.
With the help of this integration, you could attach all the necessary Google Calendar to any project. Each user with an access to the project will be able to open a Calendar and follow its events directly in WEEEK.
Important: this integration does not sync the WEEEK calendar with the Google Calendar. It only embeds your Google calendar within WEEEK. The tasks that you create in the project won't be assigned in the dedicated Google Calendar.
How to attach a Google Calendar to WEEEK
What to perform within Google Calendar
1. Open your Google Calendar, click "Settings".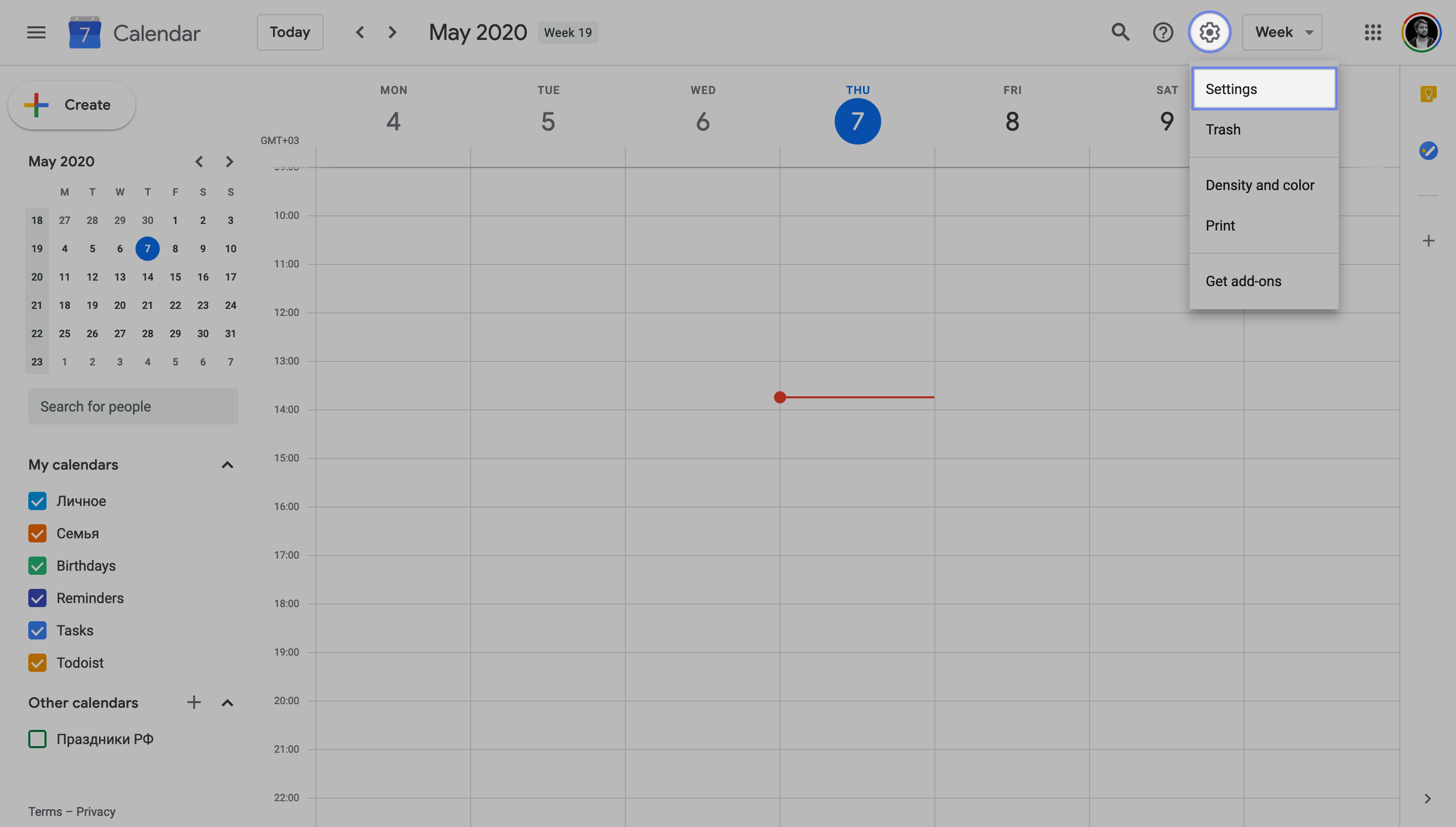 2. Open "Calendar integration" setting in the Calendar you'd like to add to WEEEK. Copy the HTML code.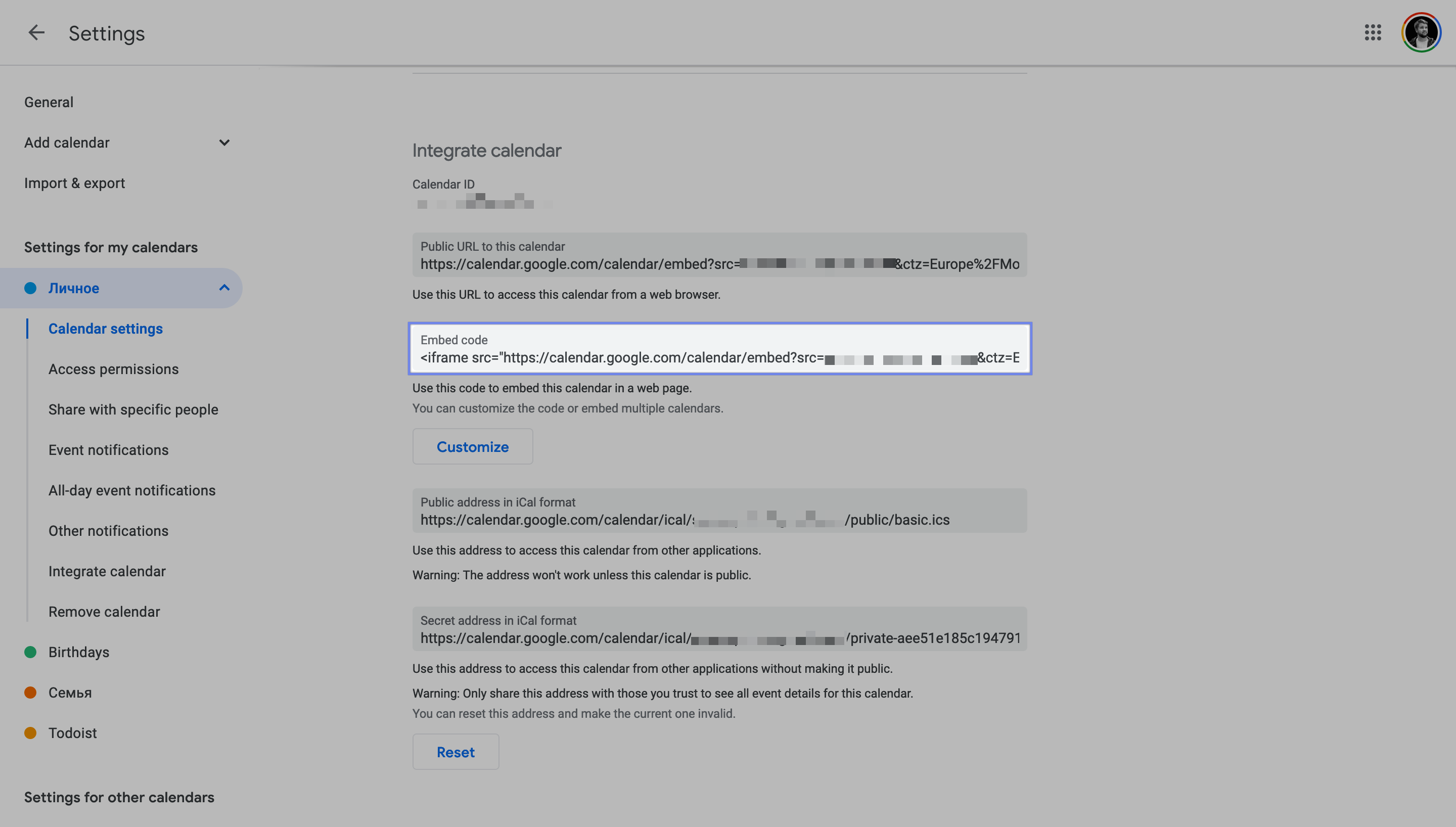 What to perform in WEEEK
1. Open the project which you would like to support with a Google Calendar.
2. Click the "+" button on the top panel and choose Google Calendar.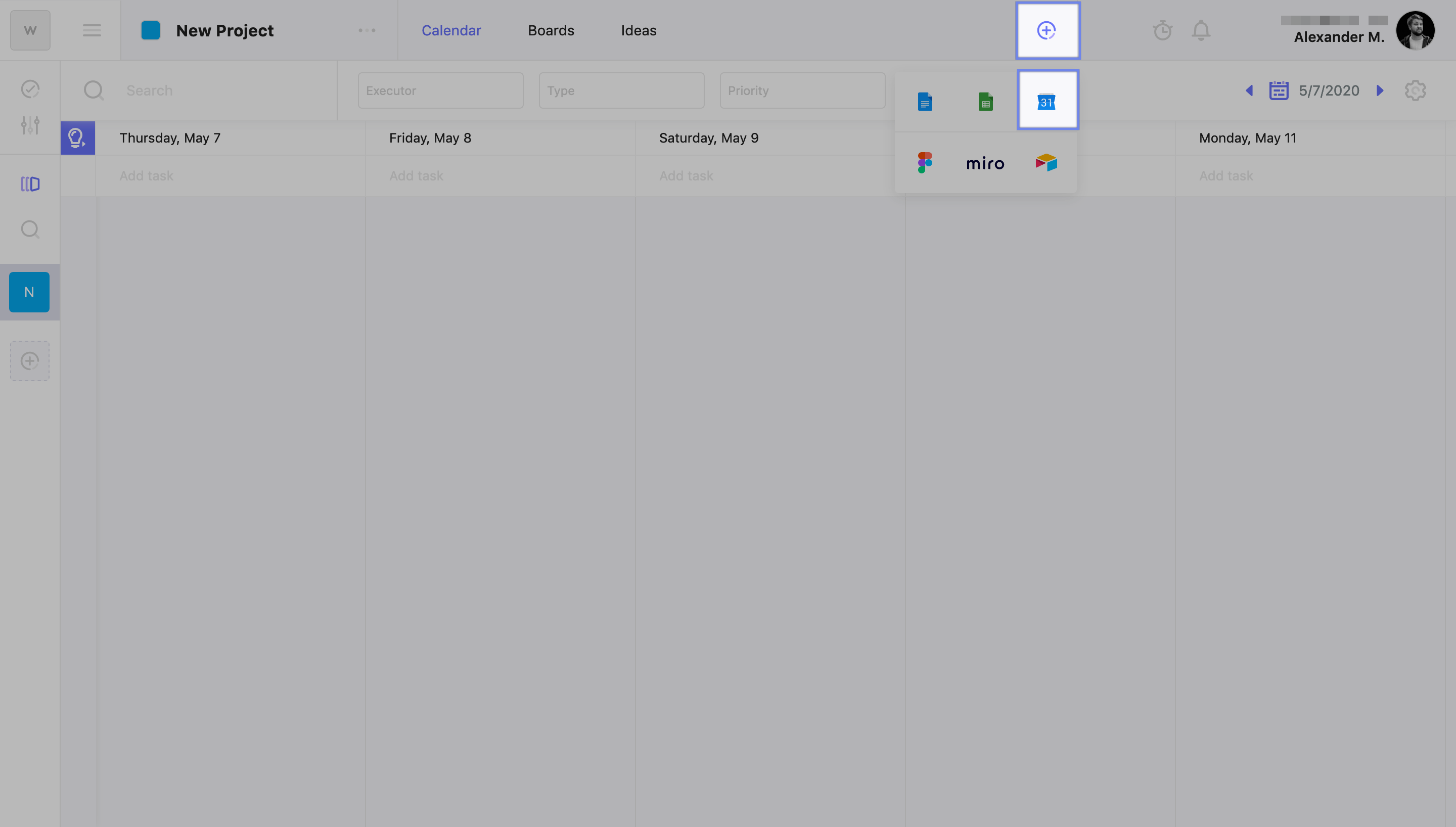 3. Setup the calendar title to display in WEEEK. Paste the HTML code and click "Add".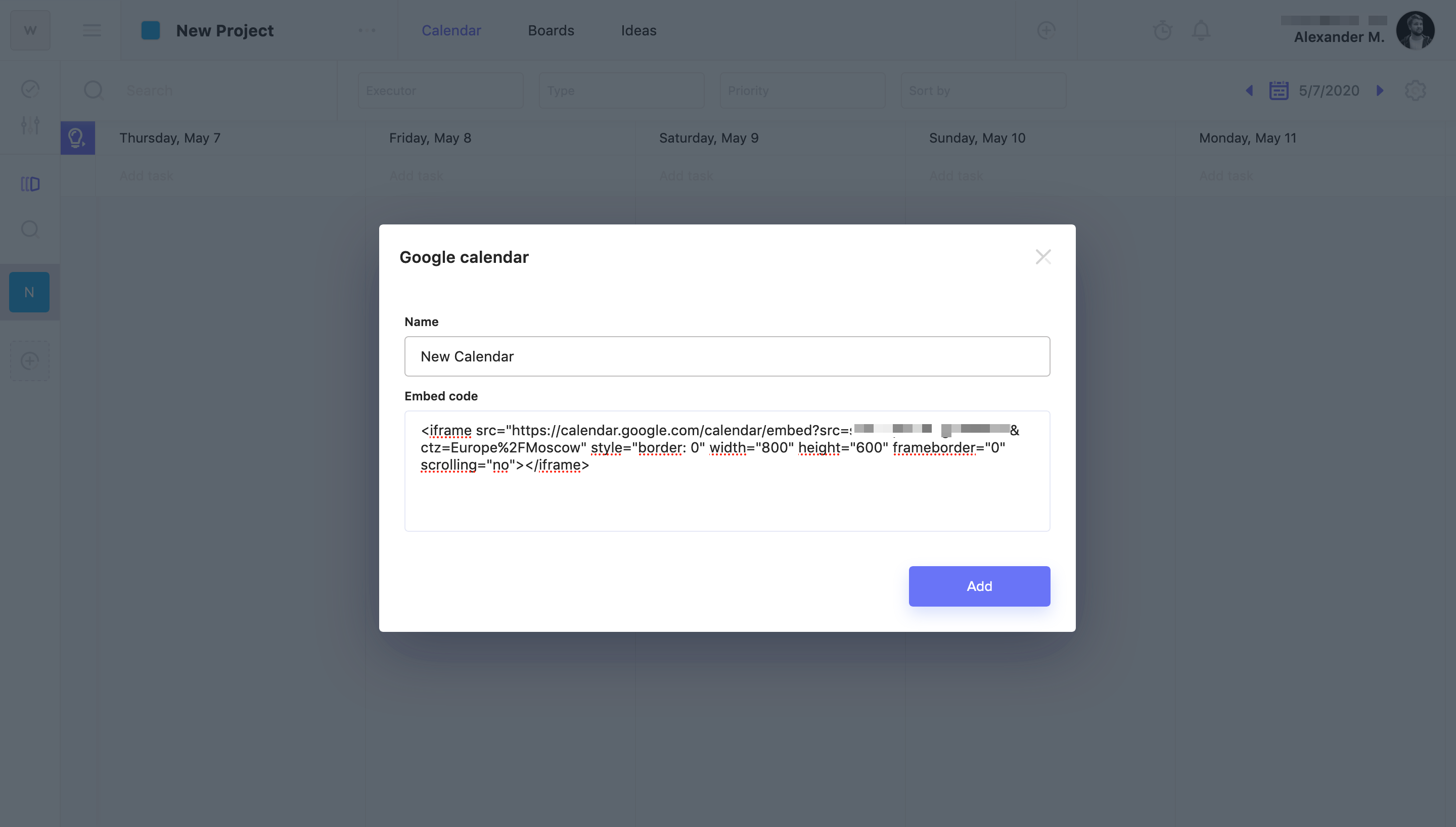 4. Now this calendar will be available in the WEEEK project.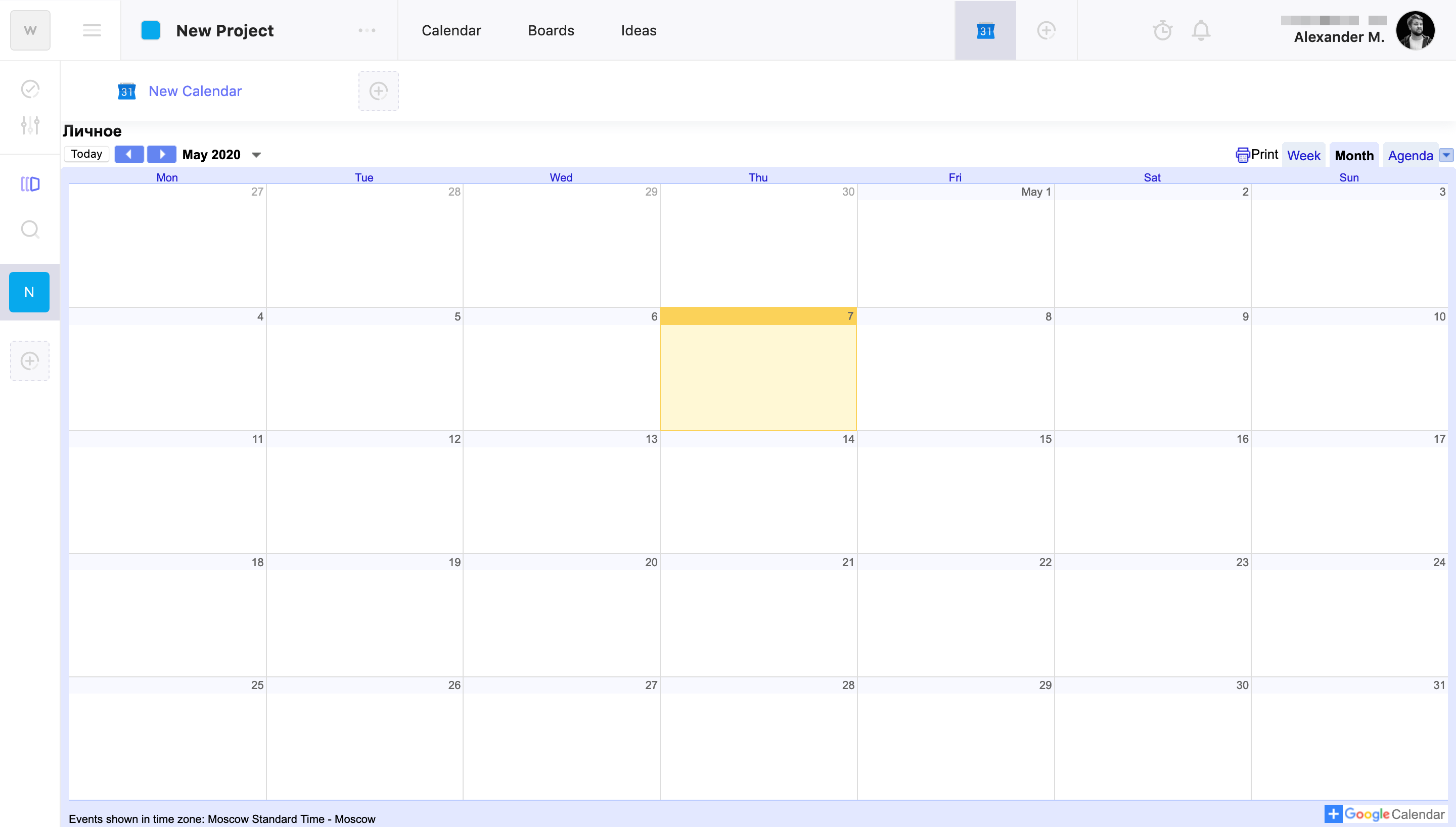 User Feedback & Support
Should you have any questions or suggestions concerning the integration or application workflow, please, drop us a line at the Telegram chat or at Forum.